Welcome to your Vesta Supplier Portal! Let's have a closer look at the easy steps in sharing your Data with your Retailers:
Welcome to your Vesta Supplier Portal! Let's have a closer look at the easy steps in sharing your Data with your Retailers: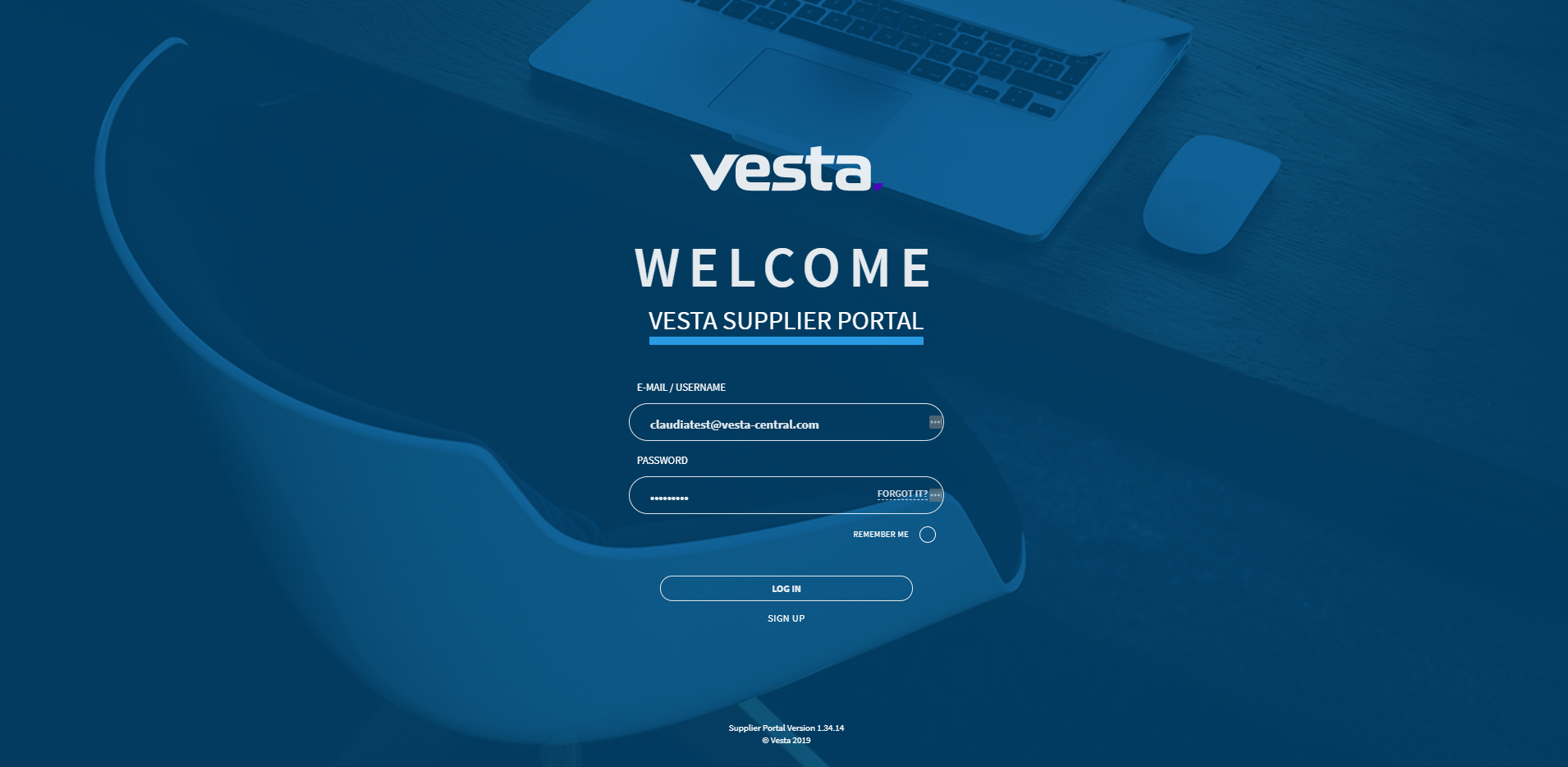 1. When you log in for the first time, you will be automatically taken to the Main Dashboard. The first step is to Grant Permission to the retailer to allow them access to the product data that you will be uploading to your portal: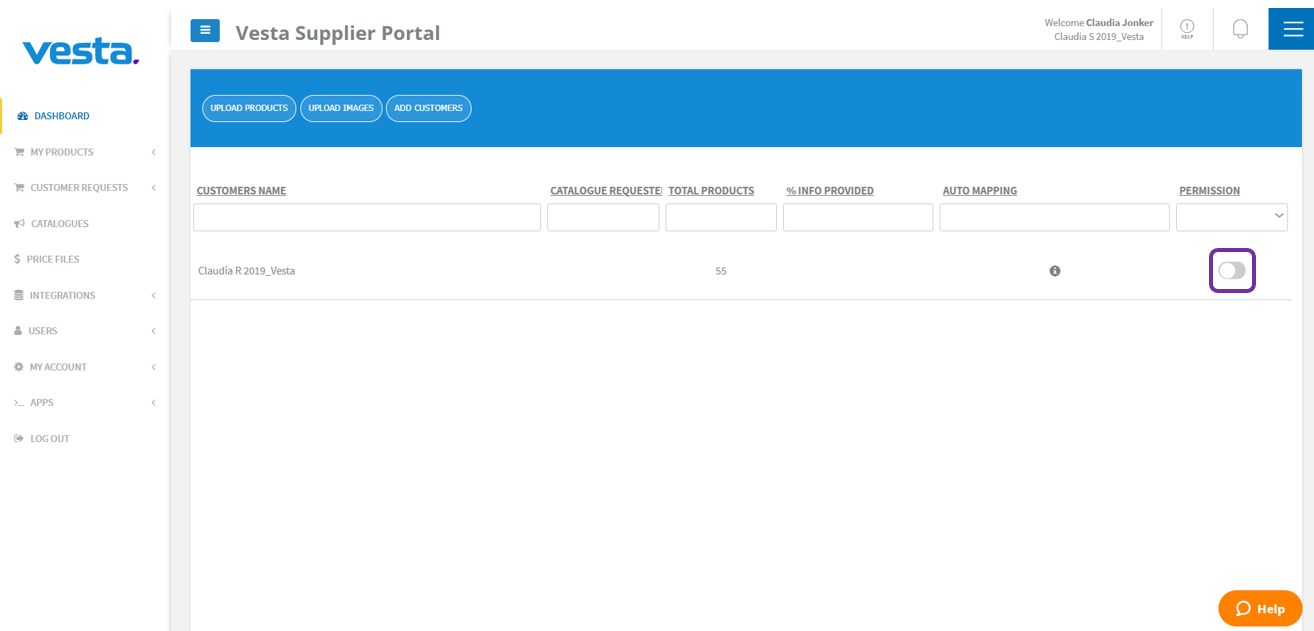 2.1 Once done, you can either click on the upload products button and use the product data excel template to populate your range to upload to Vesta:

2.2 Or you can download the list of requested products to an excel spreadsheet by accessing the customer request grid via the 'Product Manager' option or by navigating to Customer requests > All requests on the left panel:
Note: To activate the 'Export Data' button at the top, at least one customer has to be selected from the first customer column: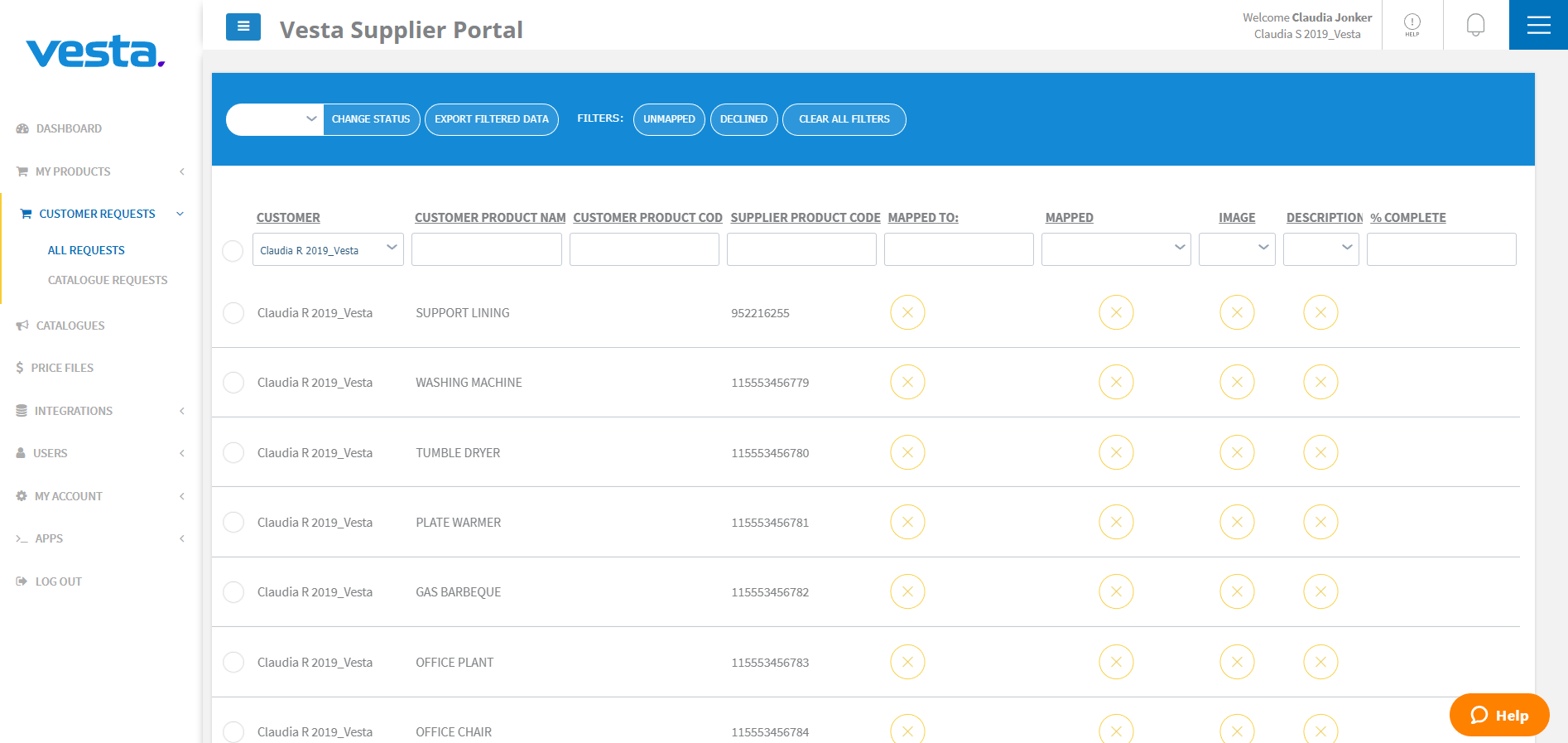 You will receive a mail with a link to download the spreadsheet. Once received, you can spend some time to populate the "Product Upload'' excel sheet with your product information and image file names:
Note

:

Only the Product Code, Master Category and Product Name columns are mandatory fields, if you do not have Barcodes or Descriptions available, delete from file and save.
3. How does the Image File Name column work?
Here you enter the actual image file name and extension. For example, your file is saved as:

You will fill in the following in your sheet:

Once you upload your excel file, you can bulk upload your images and the system will sync the images with the product lines on the spreadsheet based on the image file name column.
4. IMPORTING PRODUCTS - When you have completed your spreadsheet, log in to the portal and click on the "Upload Images" button on your main dashboard.

5. Once your spreadsheet is uploaded, you will be asked to Upload Images, you can drag and drop the images in the Import image field displayed below or choose to upload images later by navigating to the "Upload Images" button on the main dashboard. You have to have these products uploaded via the Bulk Product Upload Spreadsheet with an Image Column filled for each image file as per Step 3 Guidelines:
Master Category
Sub Category
Brand
Product Name
Product Code
Description
ImageFileName1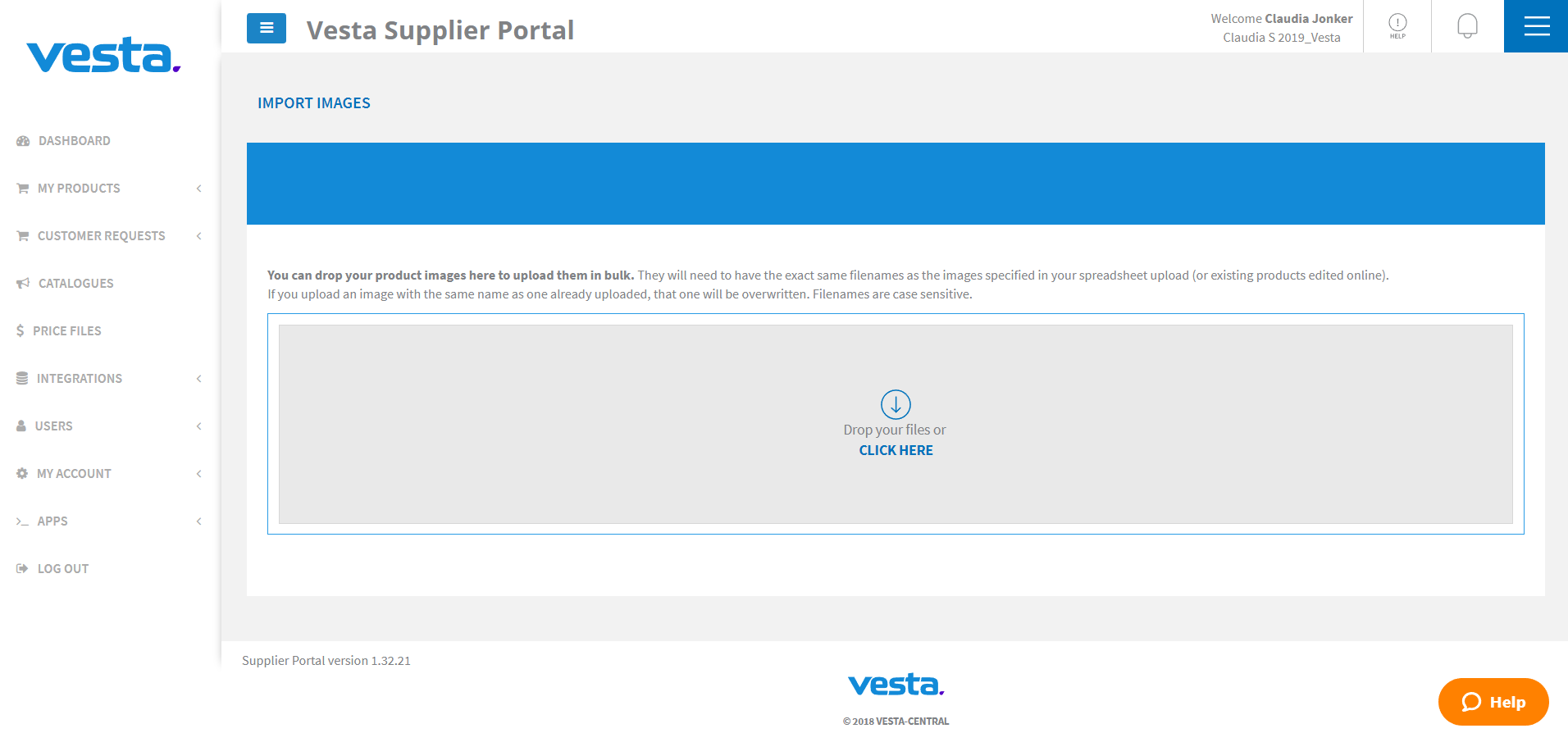 Note:
To make sure your images have uploaded, navigate to "My Products" on the left panel to view them, any products without images can be filtered in the "Image" column. Make sure that you have followed the rules on uploading images in step 3 above.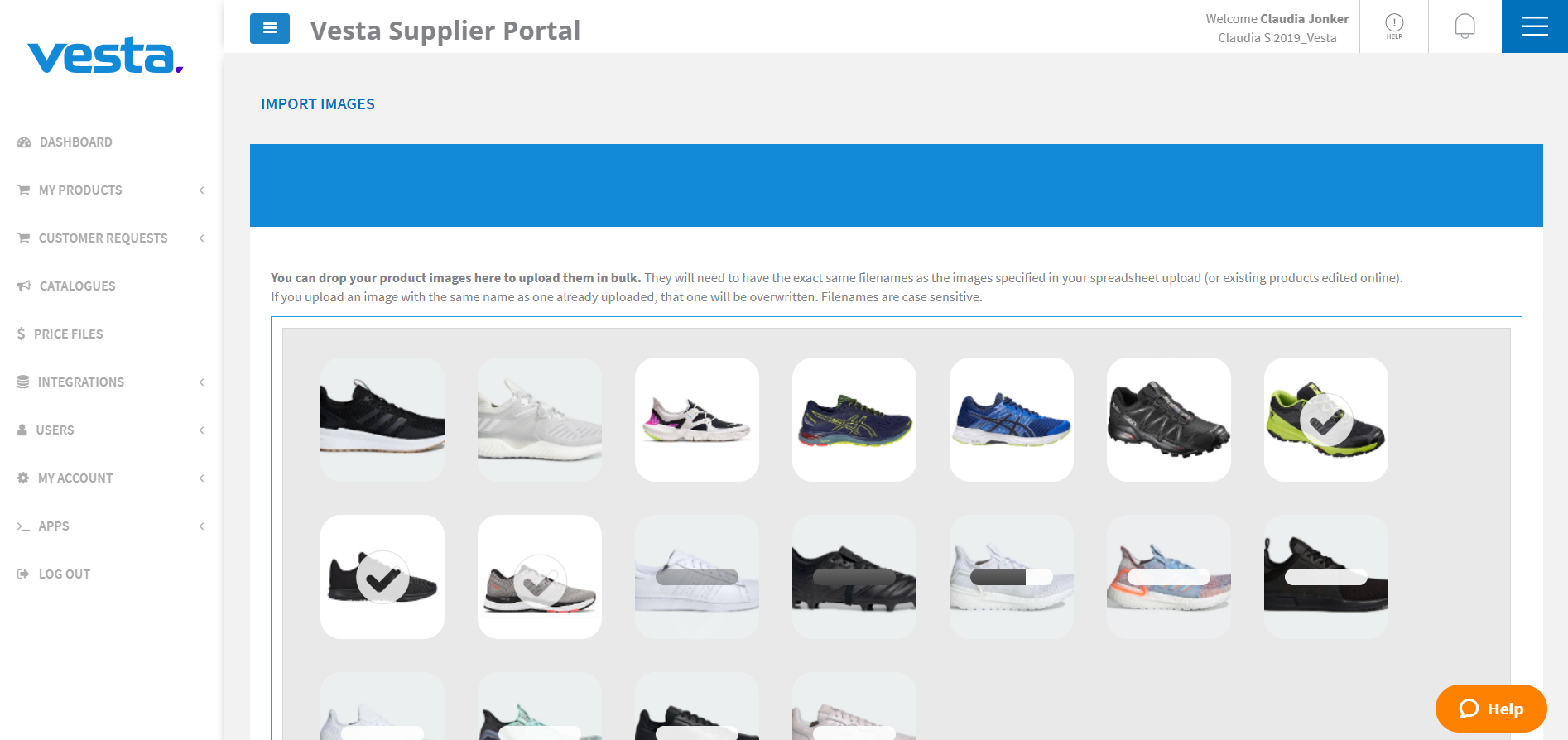 6. What is mapping?
Now it is time to marry your uploaded products to the requested products of your retailer.
Products can only be mapped if your retailer has provided your Product Code OR Barcode. If some products couldn't be mapped, you can manually map them.
7. You have a second option on submitting uploaded products to your retailer via the Catalogue tab on the left panel, this way, they will receive a notification that you have uploaded products for them and they can log in to view and accept the products they want to use as well as map the products on their portal:
Congratulations on completing your first upload to the Vesta Supplier Portal!