Learn how to update your product statuses on the product page in your portal
1. You can update the product status by selecting the products with the filter buttons on the left: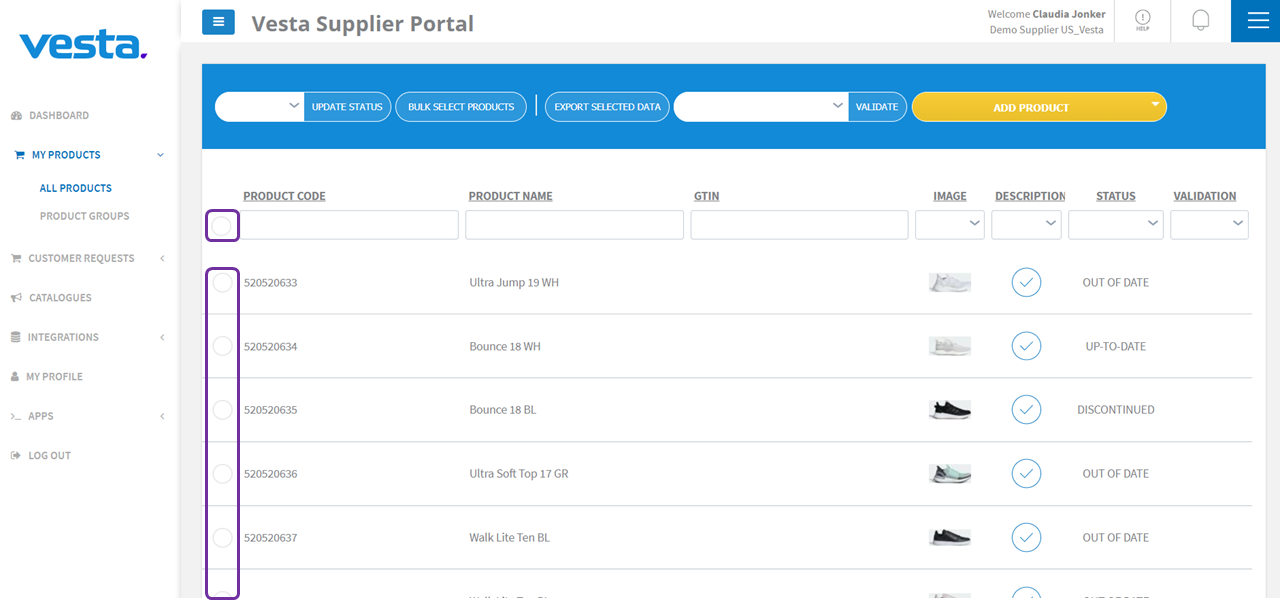 2. Now click on the status dropdown button to select the new status. Then finish off by hitting the 'update status' button: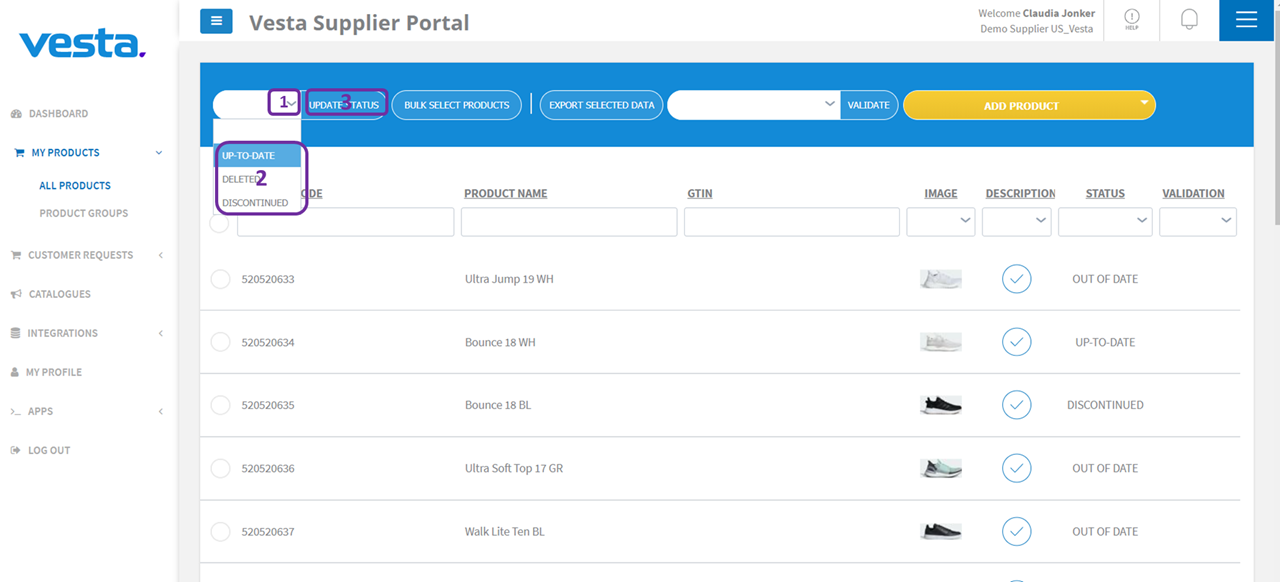 3. All your product statuses will now be updated accordingly: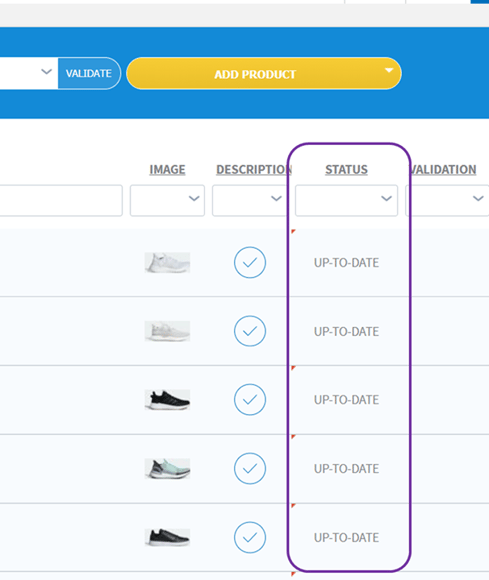 Note: If you have deleted Product Lines from your Product tab, you can add a "status" column in the upload excel template and copy "live" or "discontinued" across the lines. When you re-upload this template, the previously deleted products will appear in your product screen again.
Download the example file here