Now that your spreadsheet is uploaded, the dashboard will display how many requests are queued
for each supplier in your file.
The next step is to trigger each request to the corresponding supplier. To do so you will need to
enter the contact details for either your sales rep or alternatively an appropriate person within the organization you may have previously collected product information from.
You can choose which product attributes to request from each supplier by clicking on the Select Attributes button as shown below: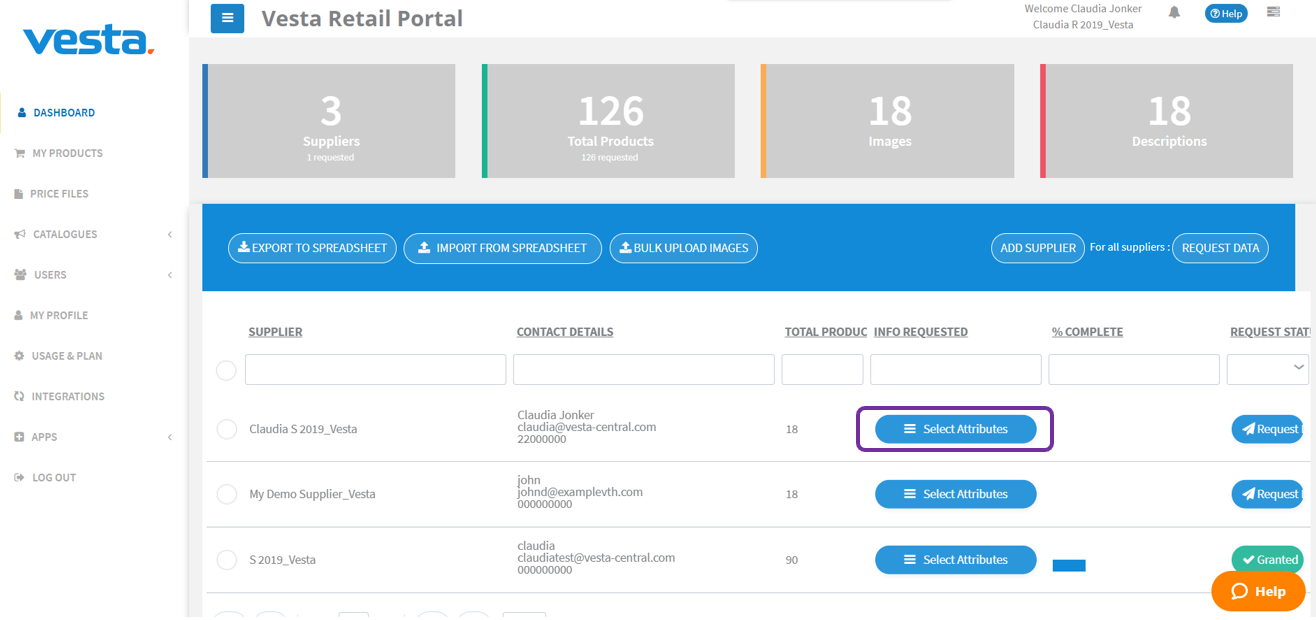 This will open a window for you to select the attributes: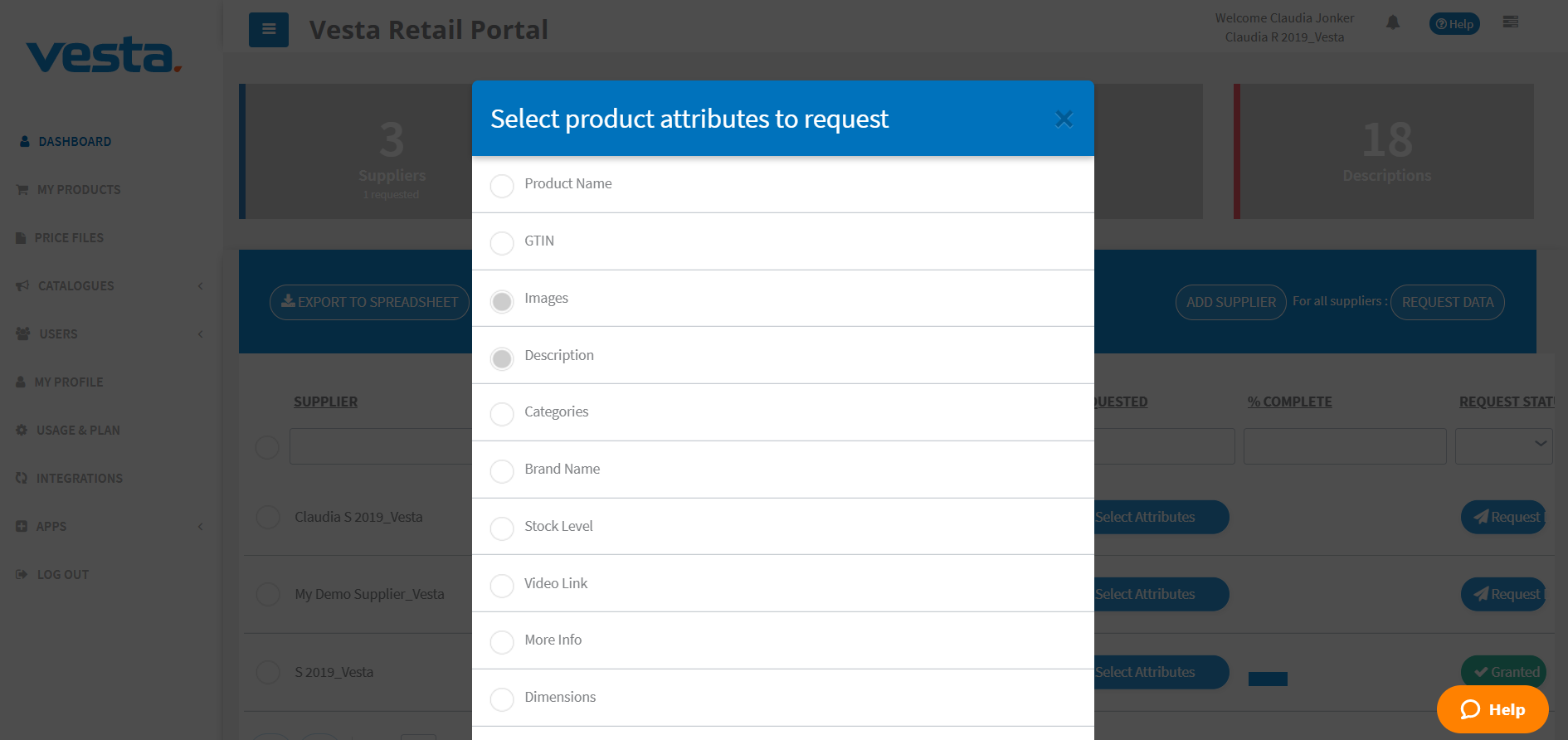 Once the contact details have been entered you will be able to click the "Request Data" button,
this will send out a notification to the supplier requesting permission for access to their product
data and provide them with a range of tools to upload this data for you if it does not already exist
in Vesta Central. Each time a supplier accepts your request and uploads the relevant data, you will
receive a notification letting you know it is ready.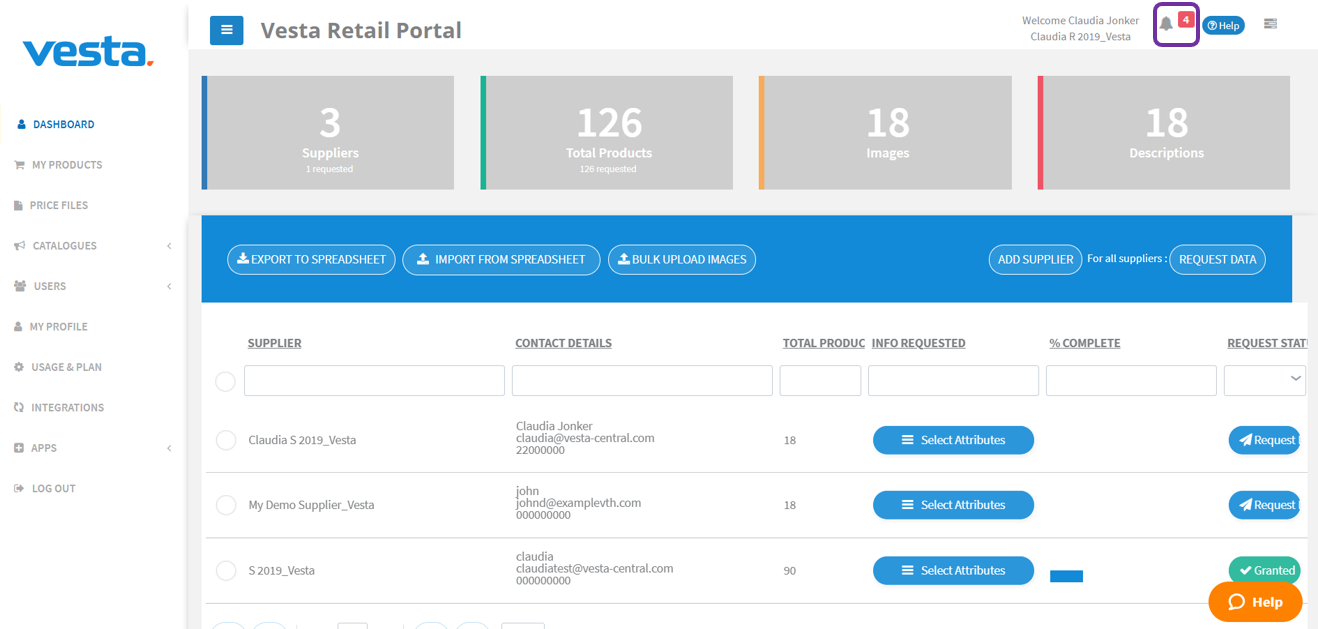 [Bonus Tip] Hover over any of the cells in the grid and click on it to be taken to a filtered view of
the product requests queued for each supplier: