This article will guide you through the easy steps for receiving and viewing a catalogue sent to you from your supplier via the Vesta Portal.

Once you have finished this article, you should feel confident to navigate the Vesta Portal and use the supplier data shared with you.


01. You have been invited to view and download supplier products. You will receive an email invitation notifying you that your supplier has sent you a product catalogue.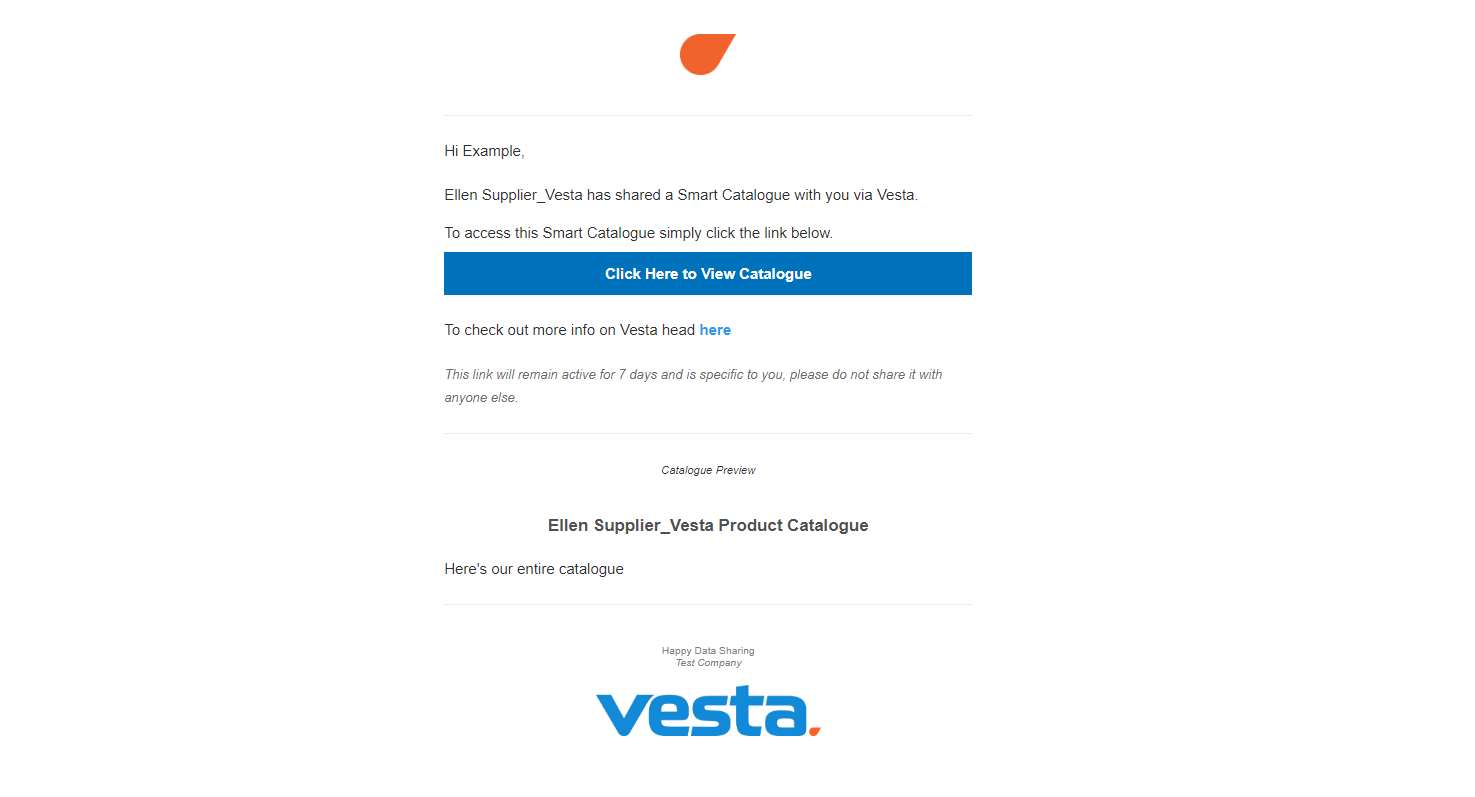 02. You have two options to view and/or download these products - firstly, you can go to the external HTML link via the blue button: "Click Here to View Catalogue" - this will open another page with all the products displayed. If you have opted to create a Vesta Retail Portal Account, please scroll down to step 3.

From here, you are able to view, search, and download products accordingly.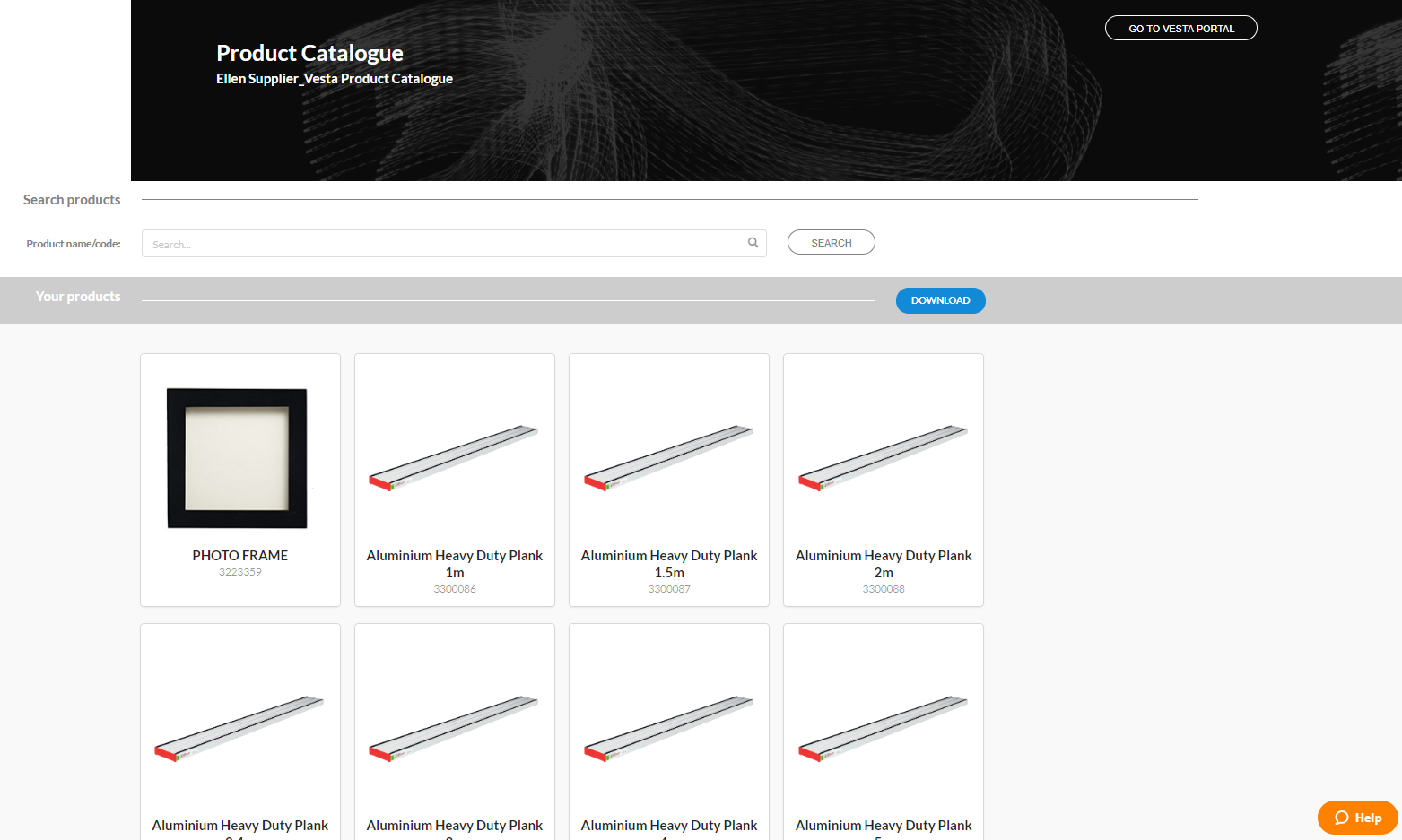 When you download the product data, it will save to your local drive. You can then use this data for your website, ERP system, marketing content, and anything else you would like to use customer data for.
03. The second way to view and/or download the supplier products is to click the black button in the top right corner, "Go to Vesta Portal", to Create Account. Clicking this button will create a Vesta account for you to easily manage your data going forward.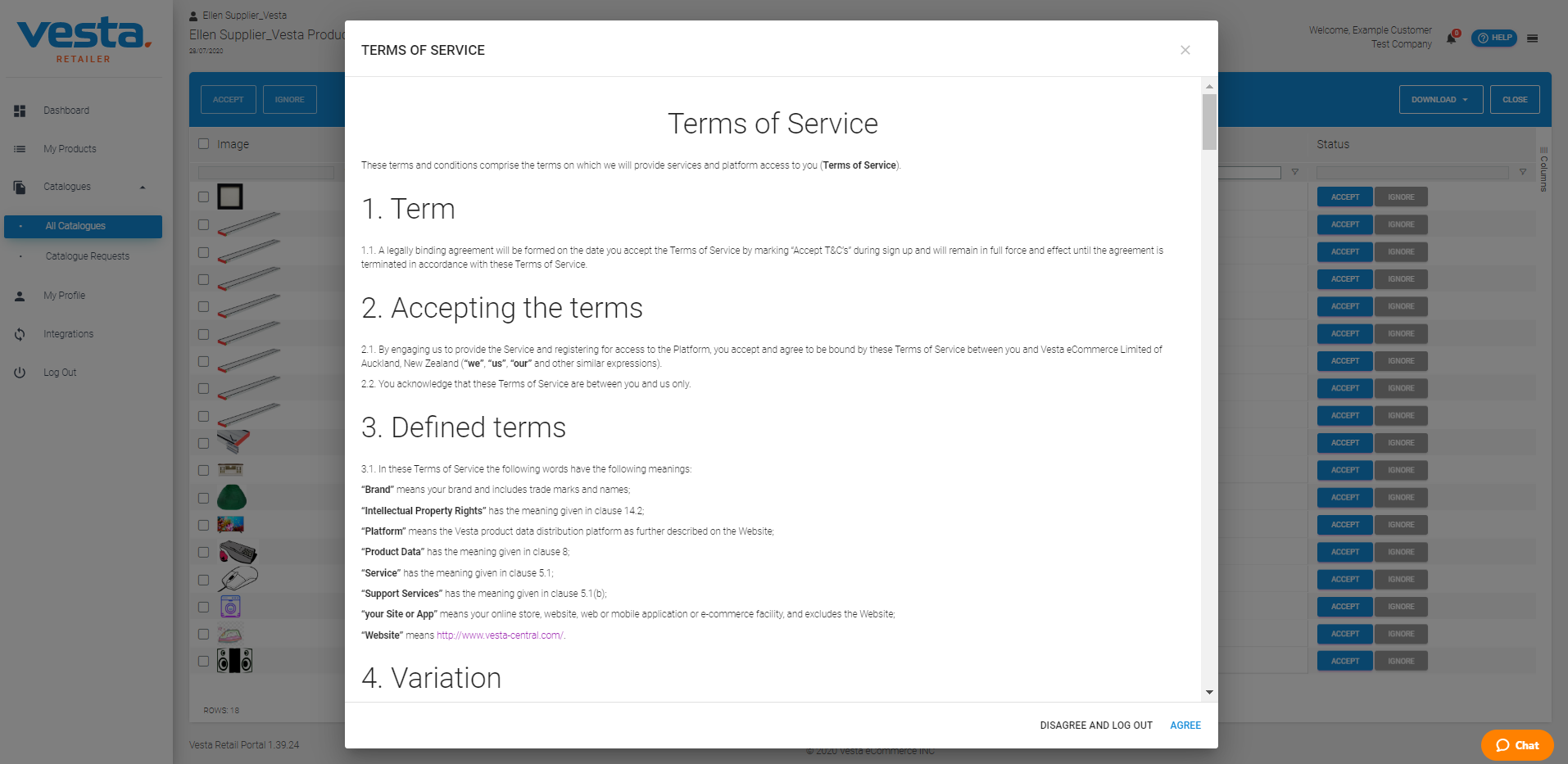 Once you log in, and now that you have access to the Portal, save your login details to easily revisit your Vesta Portal any time you want to view or download the supplier data.
Navigate to the catalogue tab on the left menu and click on the catalogue to open the product list. Now you can select all or a few products you want to use from your supplier by using the select buttons or select all buttons on the left and in the blue ribbon. Finally hit the accept button.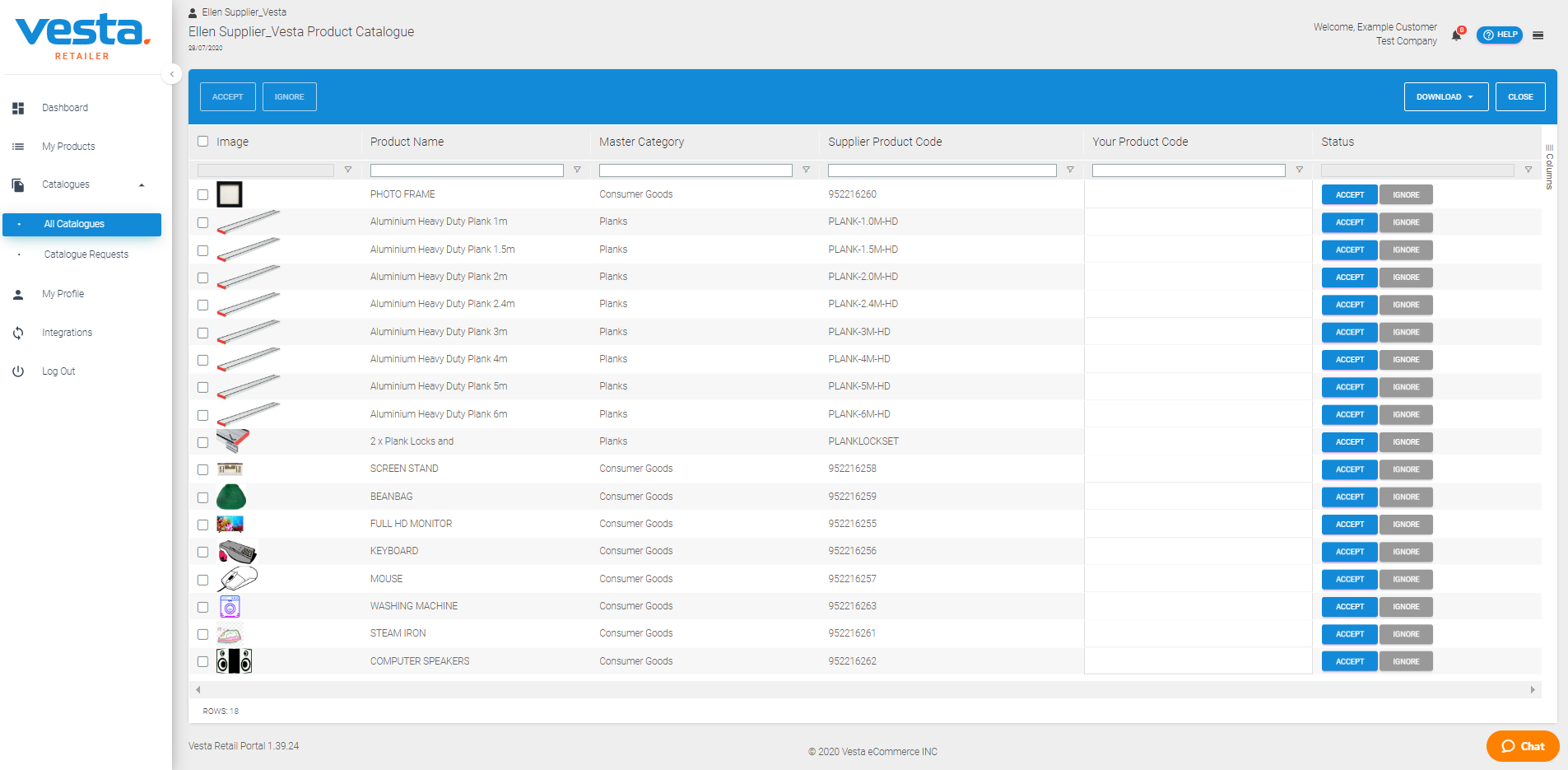 Once done, navigate to the My Products tab on the left menu to view all the data shared by your supplier. From here you are able to download the data that you would like to see by using the filter options on the product grid.
When you go back to your Dashboard page, you will see your new supplier appear there along with the number of products you have accepted from their catalogue.