With your Master Data catalog created you are now ready to share it with anyone. To do so, navigate to the Catalog tab on the left panel.
To get started, create a template that you can use each time you want to share your Master Data.
Click on the Create Smart Catalog button at the top of the page: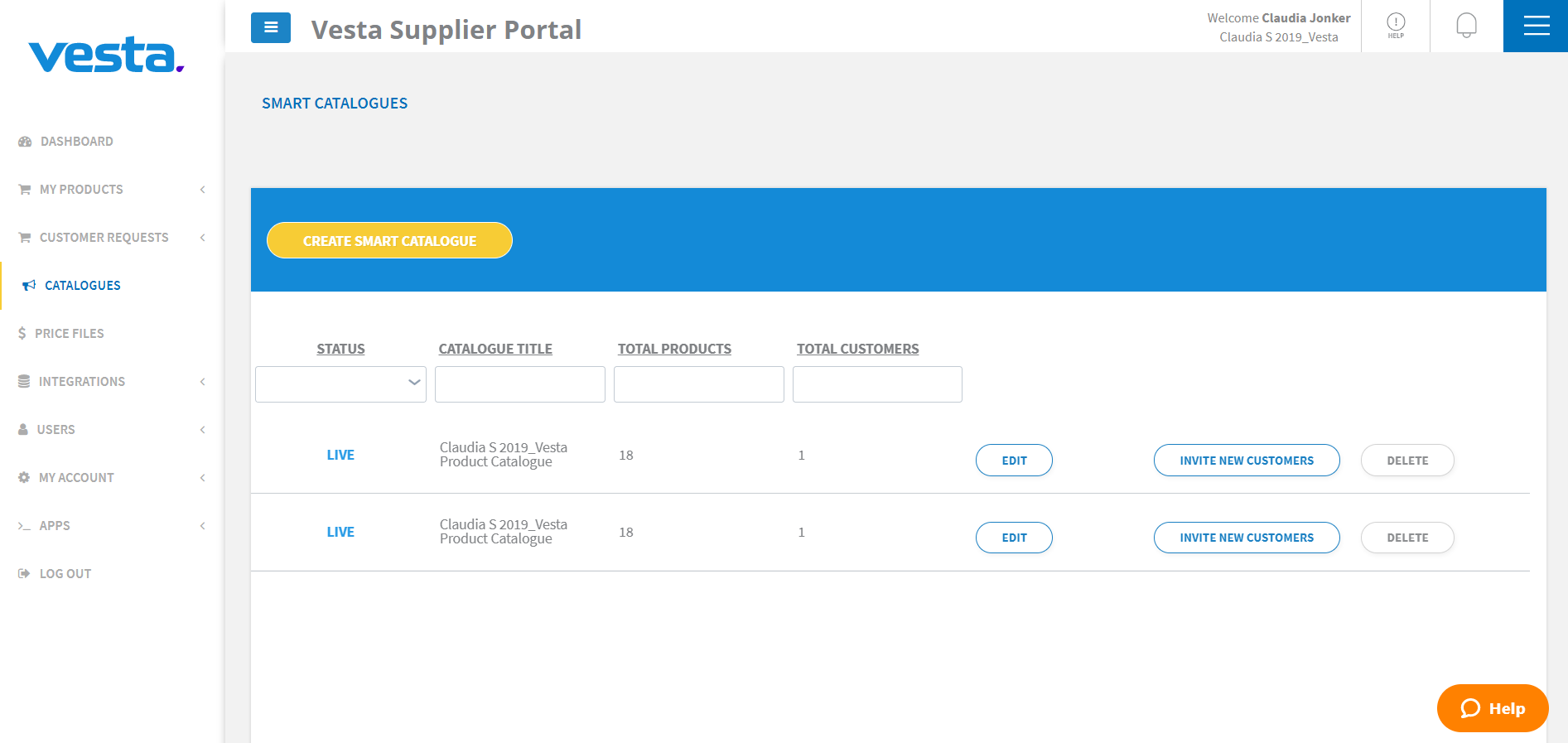 See 'Creating Your Own Catalog on how to edit and invite customers to Catalog.