The Product Manager tool is your first point of call for quickly and easily supplying relevant product data to your retailers.
After selecting a customer from your dashboard you are presented with a full list of the products
they require data for. Selecting one of these products will provide the master data pop-up window.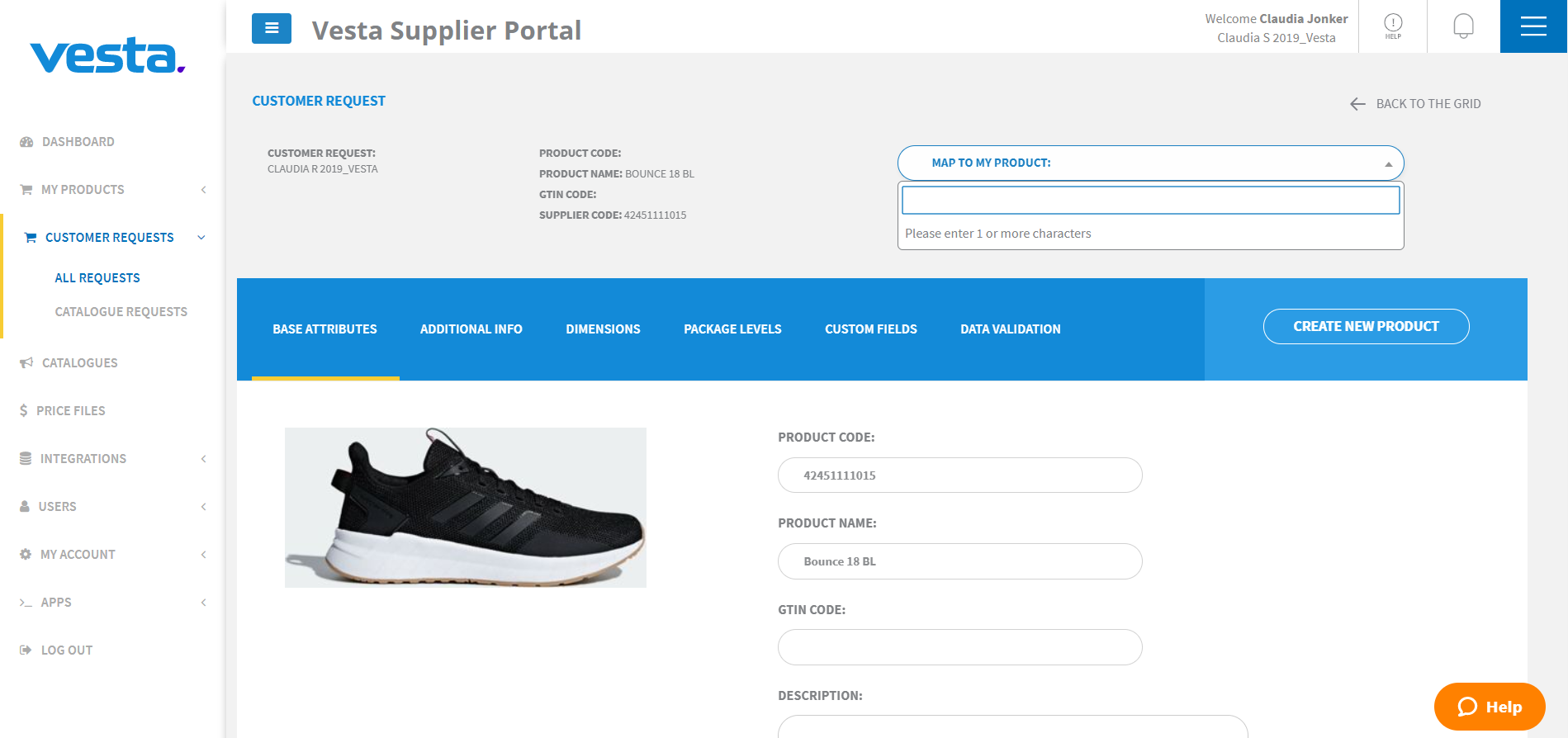 In the blue "Customer's Request" box at the top of the screen you are shown the specific product
the customer has requested along with any details they are able to provide from their system
including Retailers Product Code, Retailers Product Name, GTIN Code (If available), Your Product
Code (If available). This information is purely intended as a reference to allow you to easily
identify which product the retailer is requesting information for, it is not used in any way to
populate your data.
Before proceeding you are presented with two options, either create a new Product Master (which
from then forward will be referenced by all retailers) or map to a previously created Product Master.