Even though you may have uploaded your entire product catalogue to your Vesta account,
there may be times where you only want to share a subset of products, this can be done using the My Products > Product Groups feature.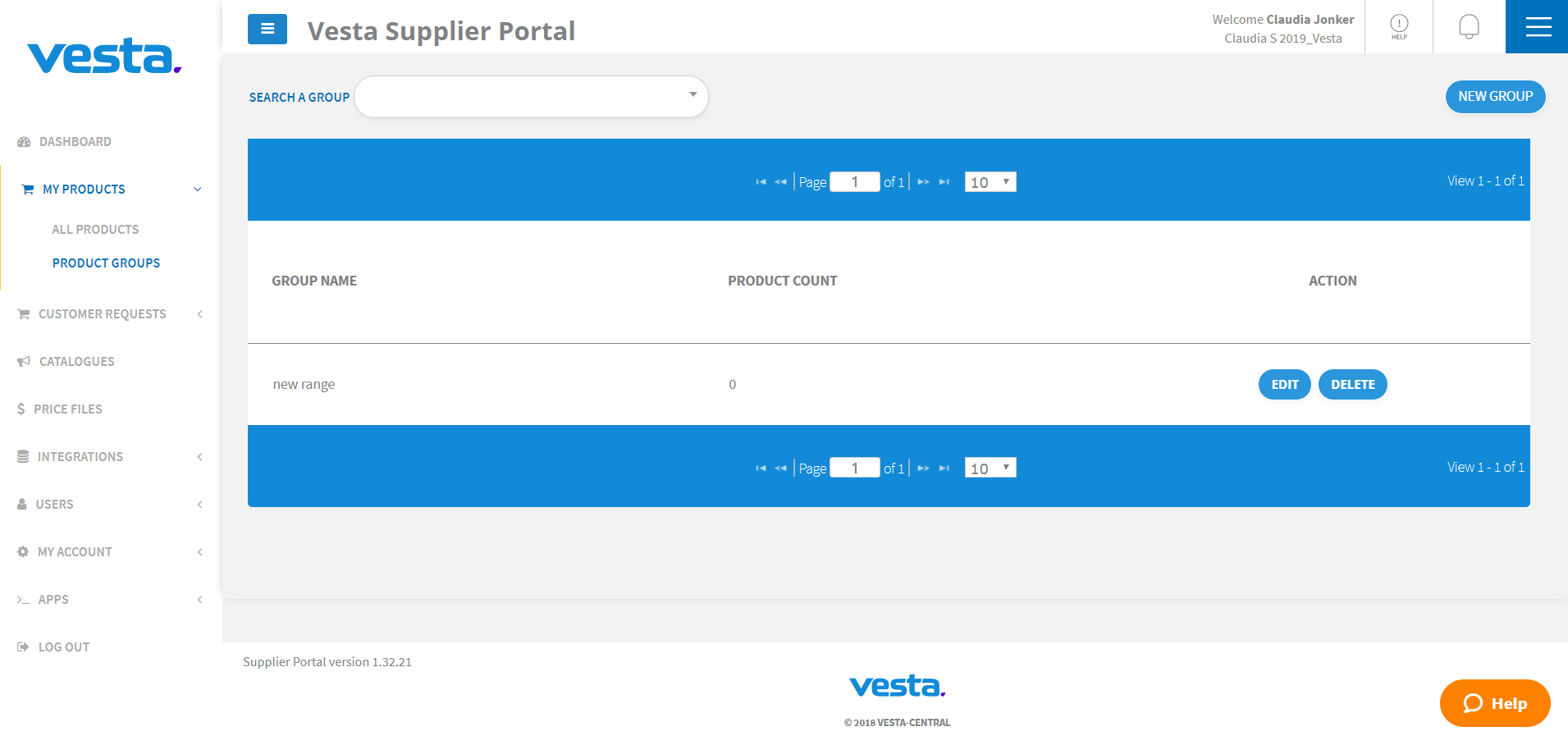 1. Start by clicking on the new group button at the top right of the screen. Once you have added your new product group name, the next step is for you to add products.
2. You can add an entire category by searching for the category name in the field
3. You can add a single product by searching the product code in the field
4. You can copy and paste products in bulk by pasting all the product codes in this field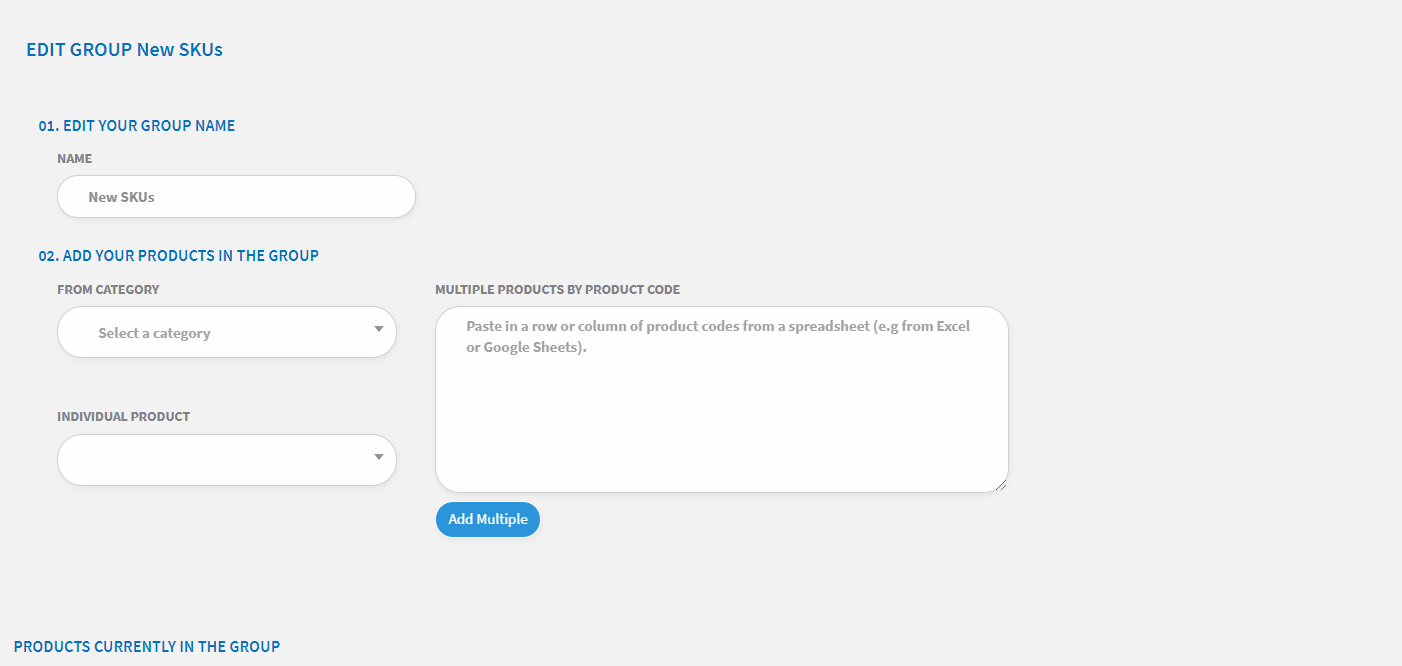 Once done, your list of products will be displayed at the bottom of this page. No need to hit save, simply click the back button at the top right.
Now you can go to your catalogue tab to select this group to send a catalogue with only the selected group of products. (See catalogue sharing guide for detailed steps)