How to view, edit and share your products and get the most out of your product grid tools
Index:
4. Sharing my products with customers


View my products
View your entire product range uploaded to your Vesta Portal by navigating to the 'My Products' tab on the left-hand menu.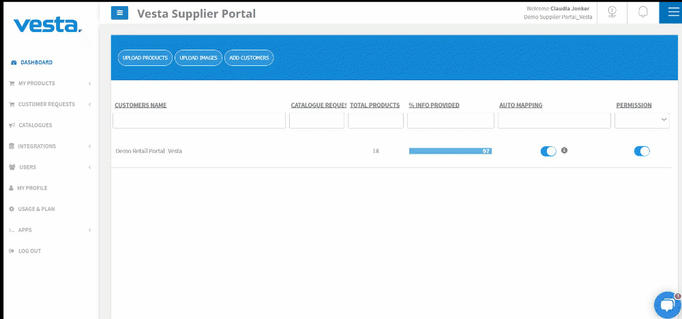 This is a view of all the Products you have created for your own reference.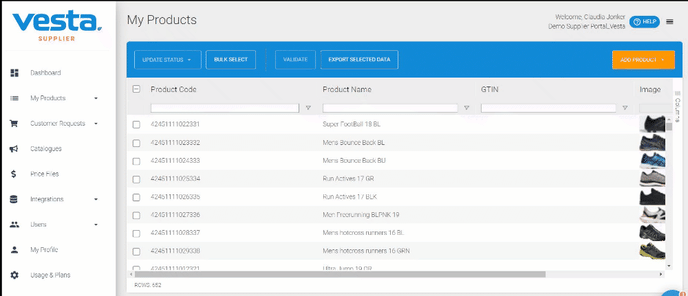 With the help of the Cool Grid Tools you can quickly filter through your products to maintain them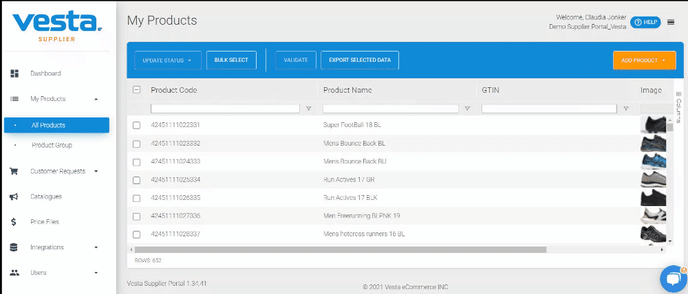 Using the Grid tools


Updating Product Statuses
Update products to
live, discontinued or delete
them completely by either selecting the products in bulk on the left of the page or with the 'bulk select' button in the blue ribbon or filter on any of the product columns in the grid: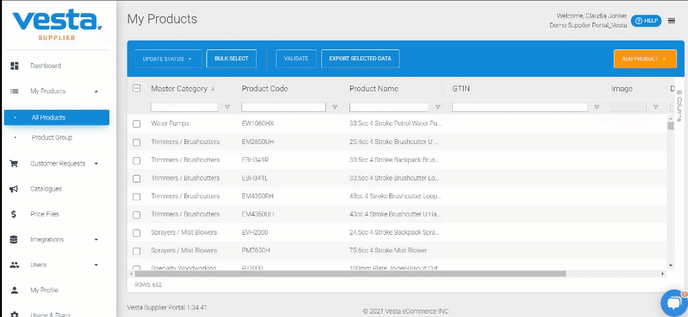 ❗❕ Be careful to delete products from your portal, if they were shared with customers previously, they will no longer be mapped, so any updates you make will no longer flow through to your customers' portal for those products. Rather mark the product as discontinued, this way your customers will receive an update about the discontinued product and know that it is no longer available. 🧠


Bulk selecting products to export or edit statuses
If you have a list of products that you need to update or export, you can copy and paste the product codes straight into the 'Bulk Select' section in the top blue ribbon to select the products: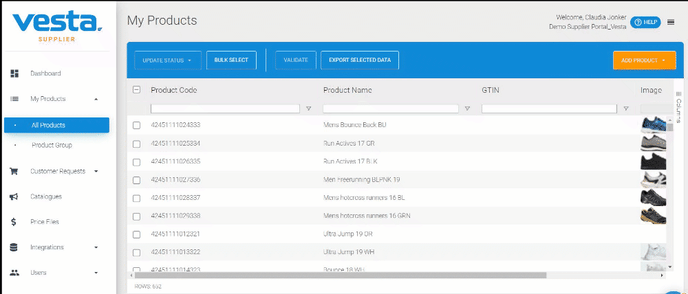 Adding products one by one or in bulk
Click on the 'Add Product' button at the top right of the blue ribbon to upload a single product or bulk upload a list of products from your excel or CSV file: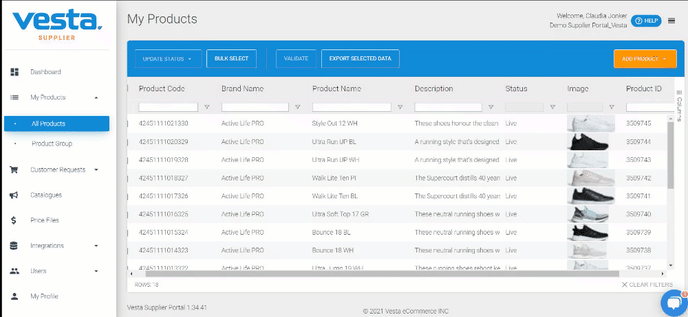 Customize your view
To customize your product page, hover over any of the column headers until you see the hamburger menu popup. From here you can pin or unpin the column, resize the column or all columns or alternatively reset the columns to default.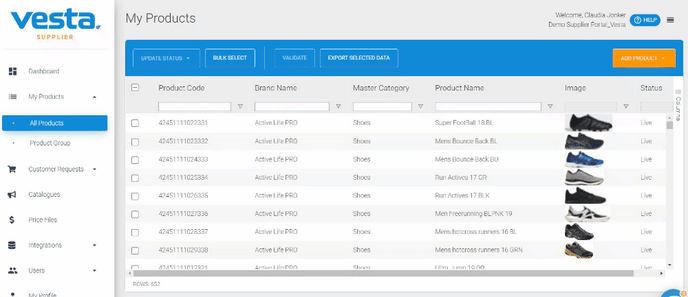 Filtering products

Filter products
Filter by any of the product columns to select a specific list of products to update or export: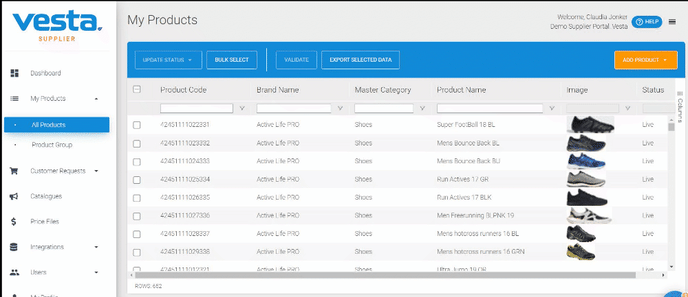 Sharing my products with customers

Share your products with your customers by creating a catalog straight from your portal. Check out this help article for easy steps to set up and send a catalog in a few seconds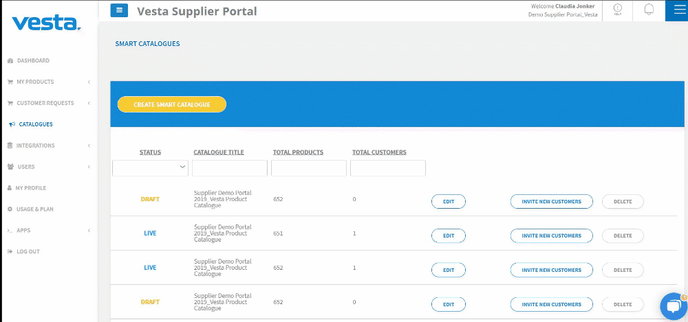 If you have any feedback or questions, reach out to the Vesta Support team here.


Thanks,
Vesta Support