If you know or suspect that a Product Master already exists for the product in question, simply
click the mapping drop down and start typing the Product Code/SKU, GTIN/Barcode or Product
Name to perform a lookup. You will be presented with a list of potential matches, selecting one
of these will map the retailer's request to the selected Product Master and display the information
on file for that product.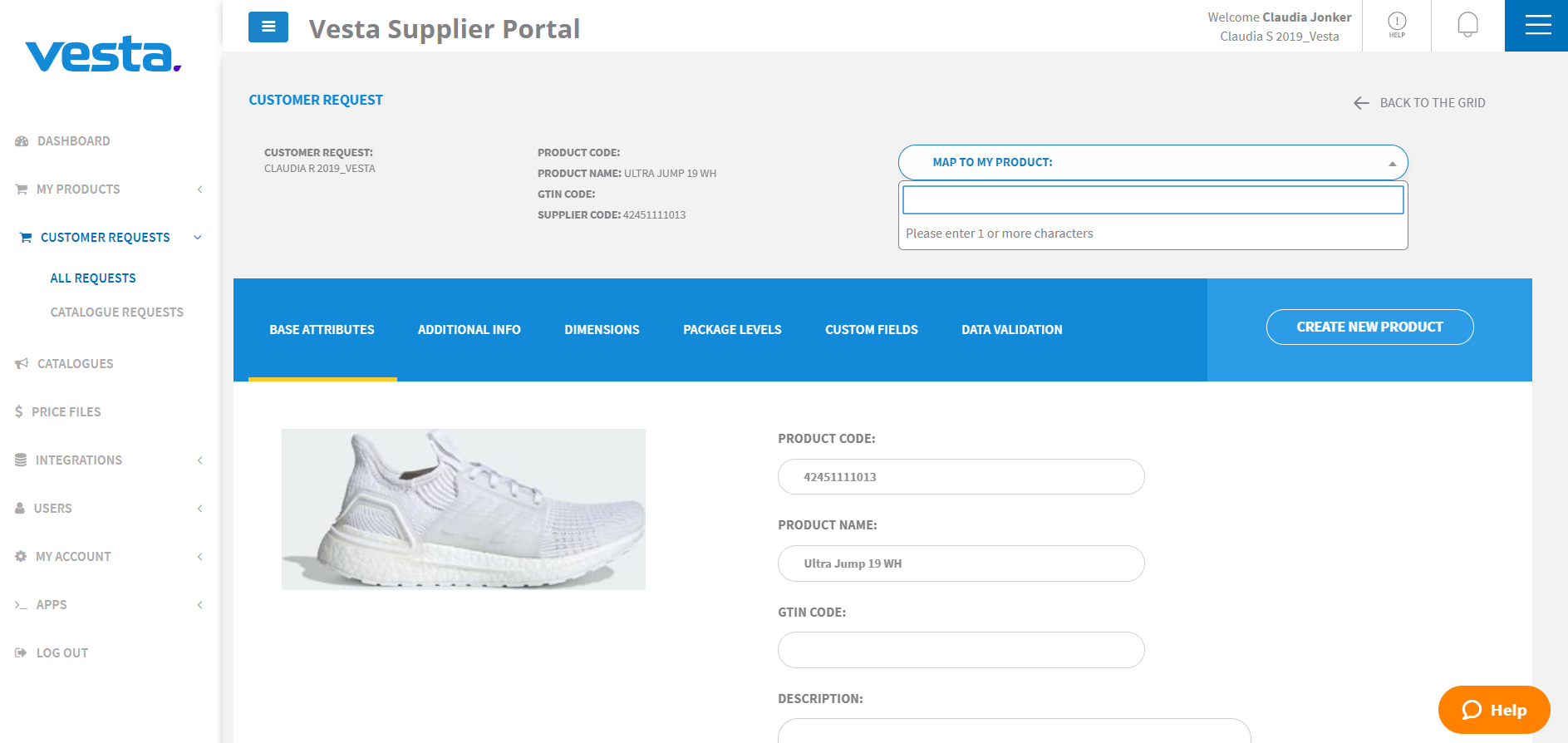 Clicking "ok" will accept the mapping and complete the request.
[Helpful Hint] Vesta does not allow duplicate Product Codes/SKU's to be created, if you are
unsure that a Product Master exists and create a new supplier product, you will receive the following
prompt when trying to save if potential duplication is detected:

Clicking "Yes" will map to the existing product.