Your main dashboard is a quick snapshot of all your current and outstanding product
requests. From here you get a high-level overview of how many Retailers have connected to your data, products requiring mapping to your master data and helpful shortcuts which allow you to quickly filter on products that are missing either a description, image or both.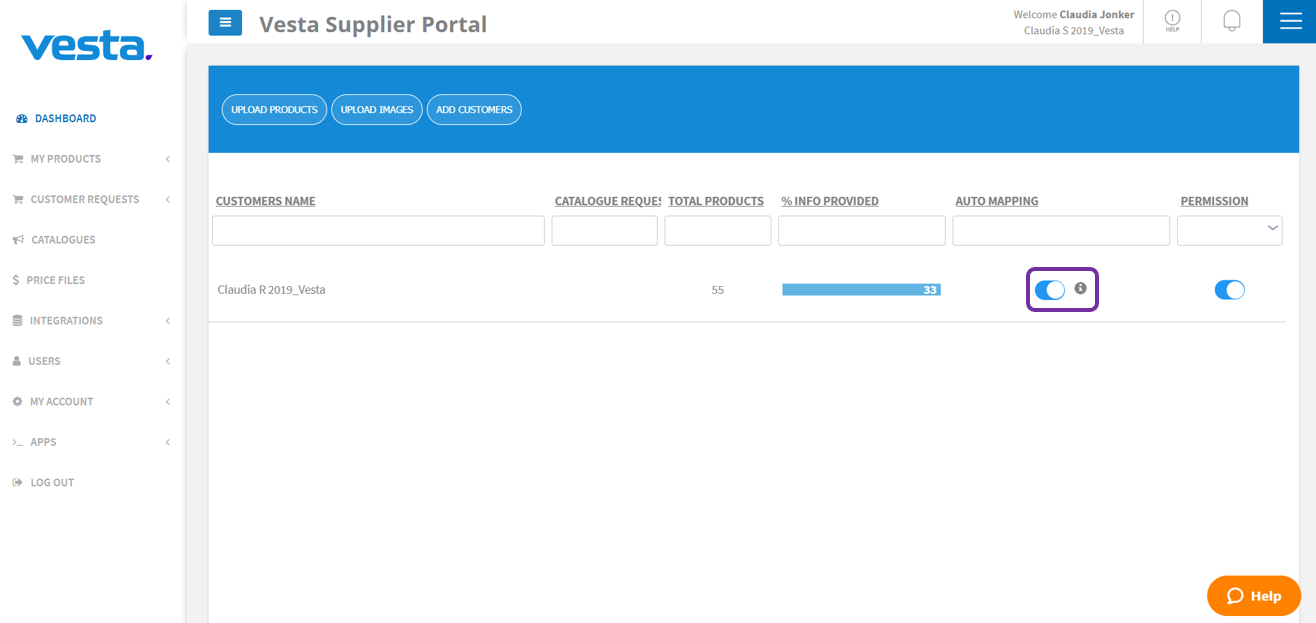 From the dashboard, you can also switch the Product Mapping on to automatically send data to the customer for any product they request.