Quickly learn how to set up a smart catalogue and share a subset, or your entire range of products and images with all your customers
In order to create and share a new Catalogue with your customers, your product range has to be uploaded to the Supplier Portal already.
See the Bulk Upload Products article on how to bulk upload products to your portal in a few easy steps!
Follow the steps on how to edit and review your Catalogue before sending it to your retailer/s:
1. Choose your products: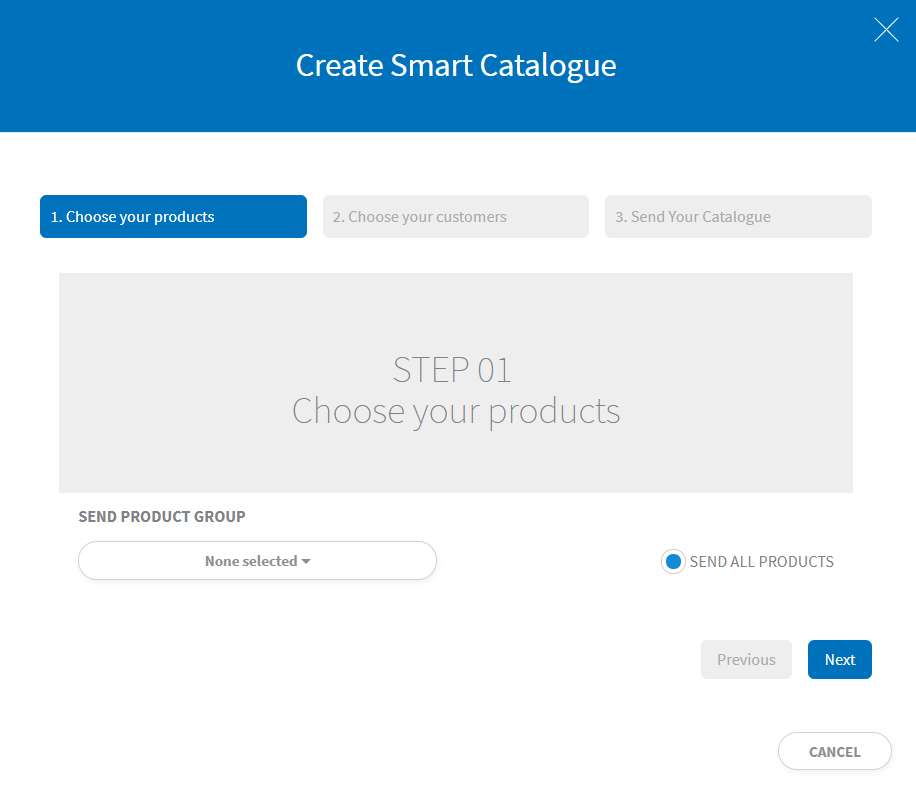 2. Select customers:
Now you can select the customers you wish to send the Catalogue to. See Customer Groups article on how to add customer groups to your portal. You can also select an existing customer from the 'Customers drop down list' or choose to 'Invite New Customers'.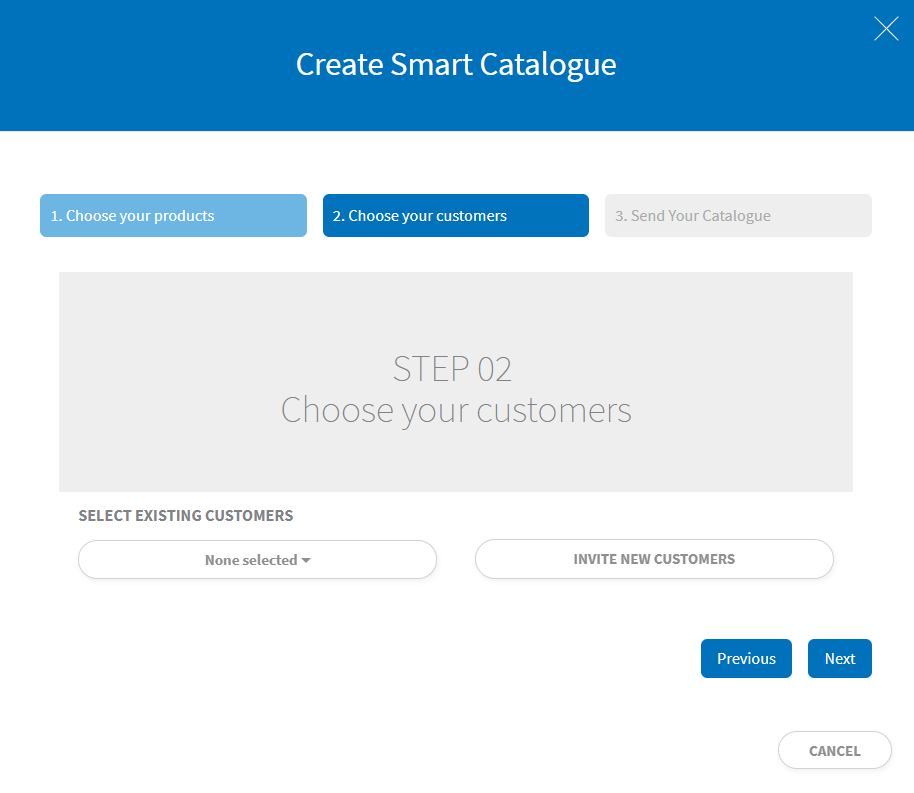 3. Send Your Catalogue:
Review your Catalogue before sending it. You can save your catalogue as a draft and send it at a later stage. You can also send yourself a test email to see what the catalogue would look like to your customers. When ready, hit the 'Send Now' button!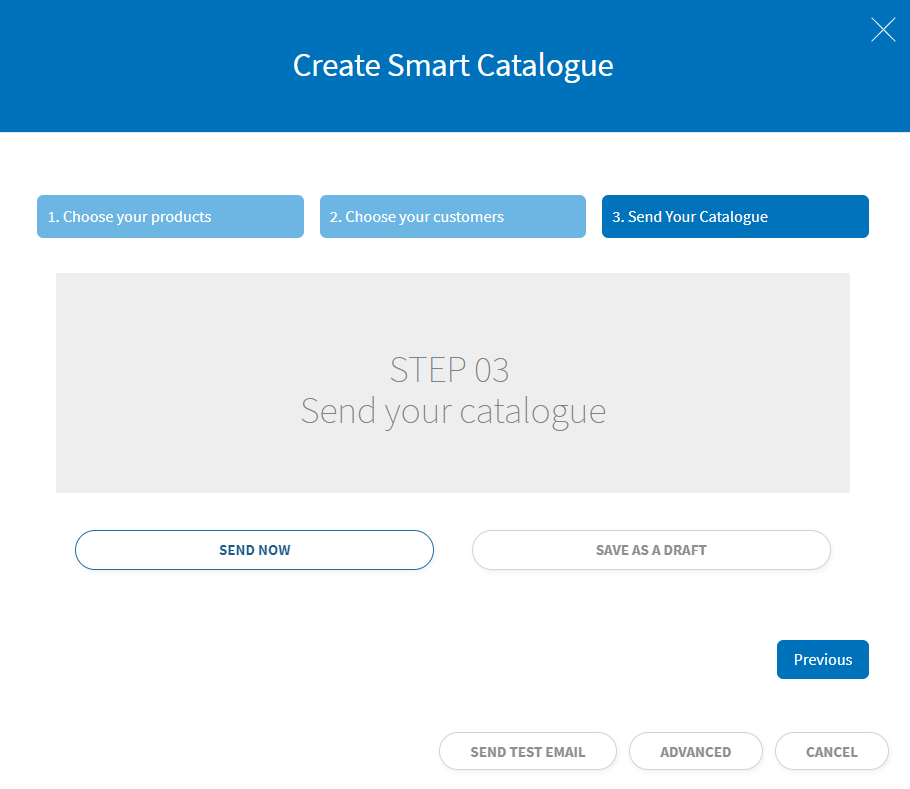 Well done on completing and Sharing your Smart Catalogue!