To help you quickly match customer requests to your products, you are provided with an Auto Map Tool. You can use the toggle on the main dashboard to switch the product mapping on or off.
Turn product mapping ON to automatically send data to the customer for any product they request. Alternatively, select OFF and RUN NOW to only map products once: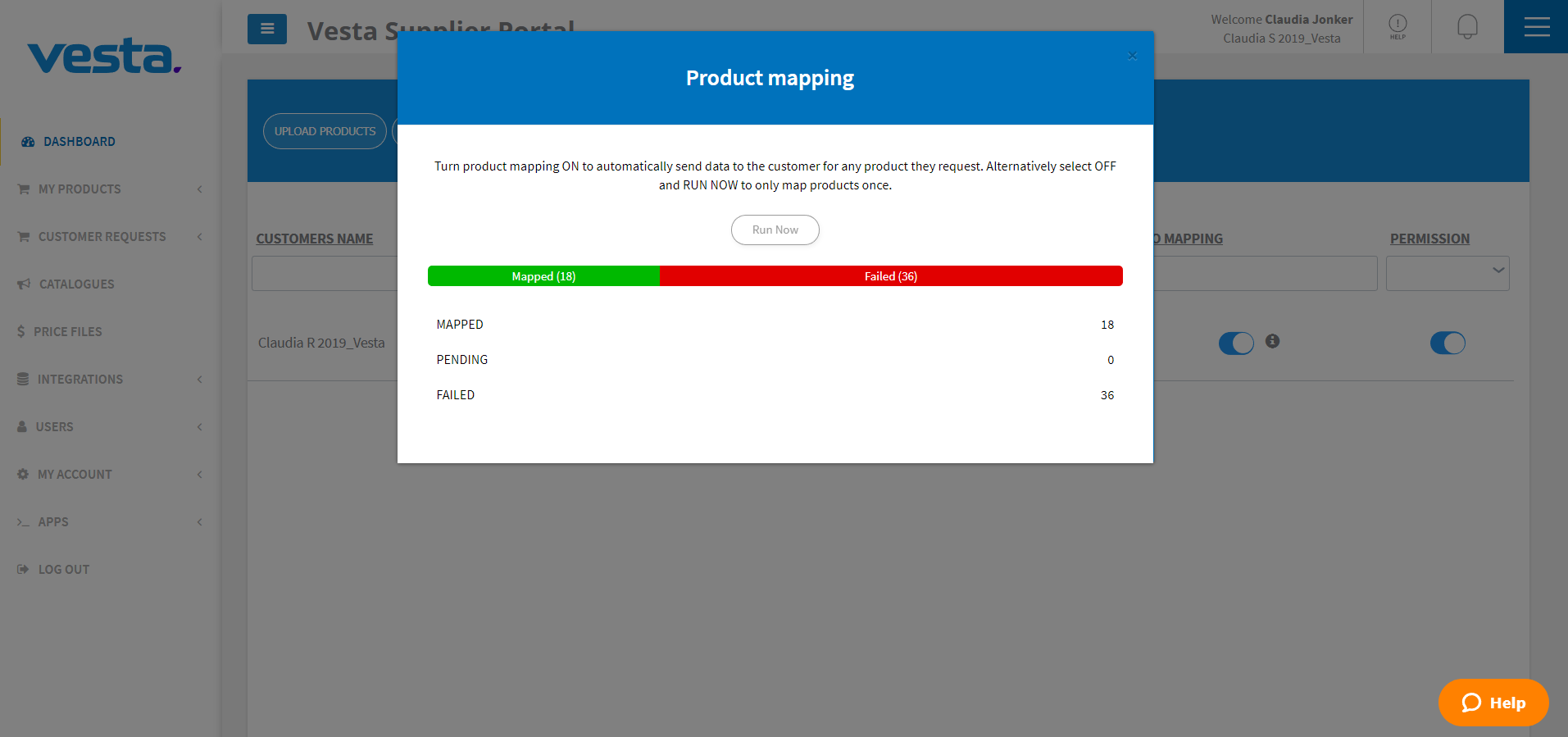 Any products not able to be mapped will need to be manually linked by using the manual mapping tool (See Article 'Manually Mapping Products').
To view only unmapped products, hit the Unmapped button at the top of the grid.