You can bulk upload images to your Supplier Portal by adding the image file names to the image column on the product upload template.
If you have products on the portal already, simply download them by navigating to My Products > All Products, select all products, export selected data: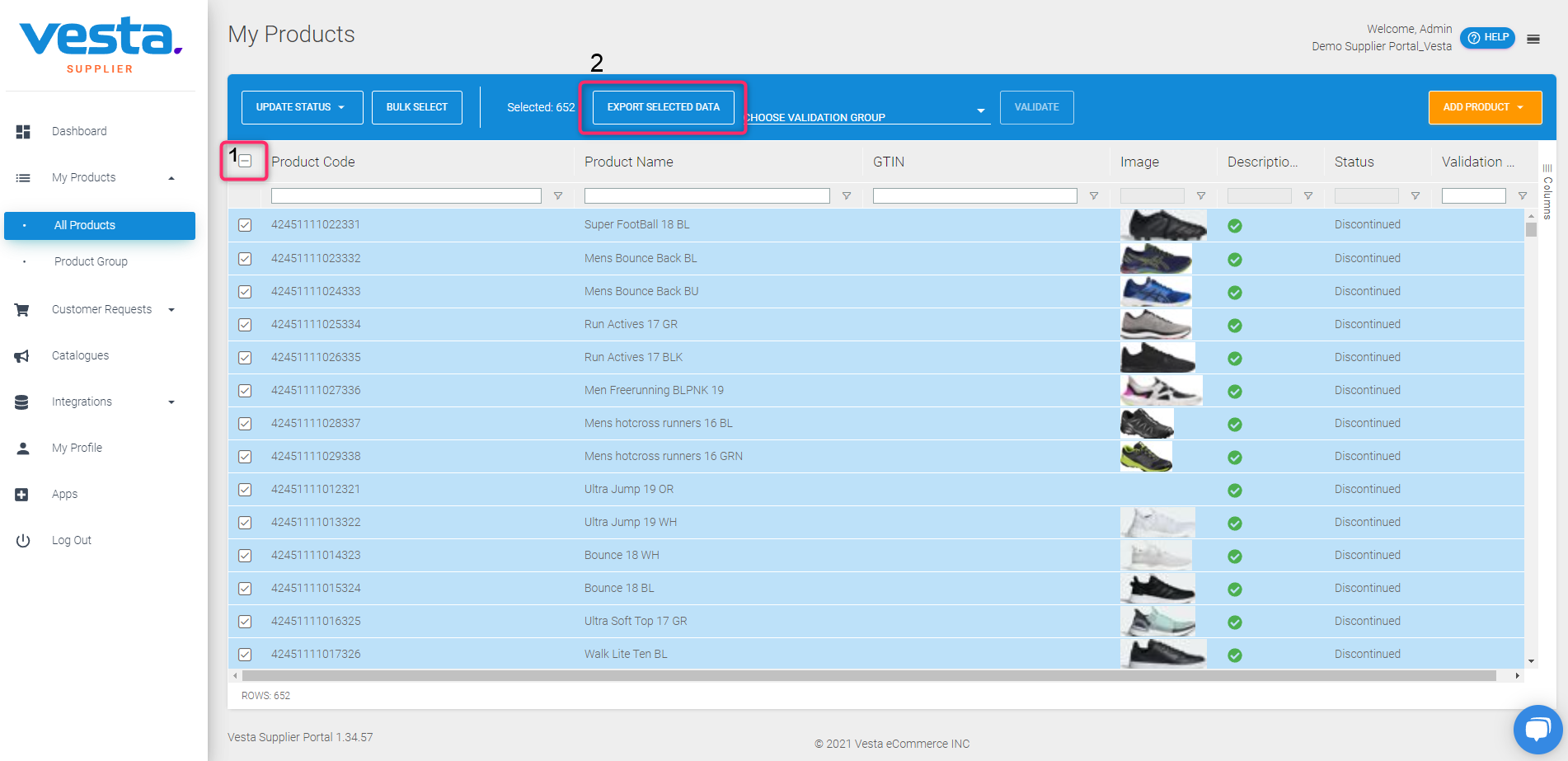 How does the Image File Name column work?
(Please note this is not a link to an image location. Do not put a link in here as it will not update in the portal.)
1. Enter the image file name and extension in this column.
Here you enter the actual image file name and extension. For example, your file is saved as:

You will fill in the following in your sheet:


You can repeat this for multiple images across columns: Image File Name 1, Image File Name 2, Image File Name 3, Image File Name 4 and Image File Name 5.
2. Once you upload your excel file, you can bulk upload your images by clicking on add products at the top right > bulk upload images > and the system will sync the images with the product lines on the spreadsheet based on the image file name column: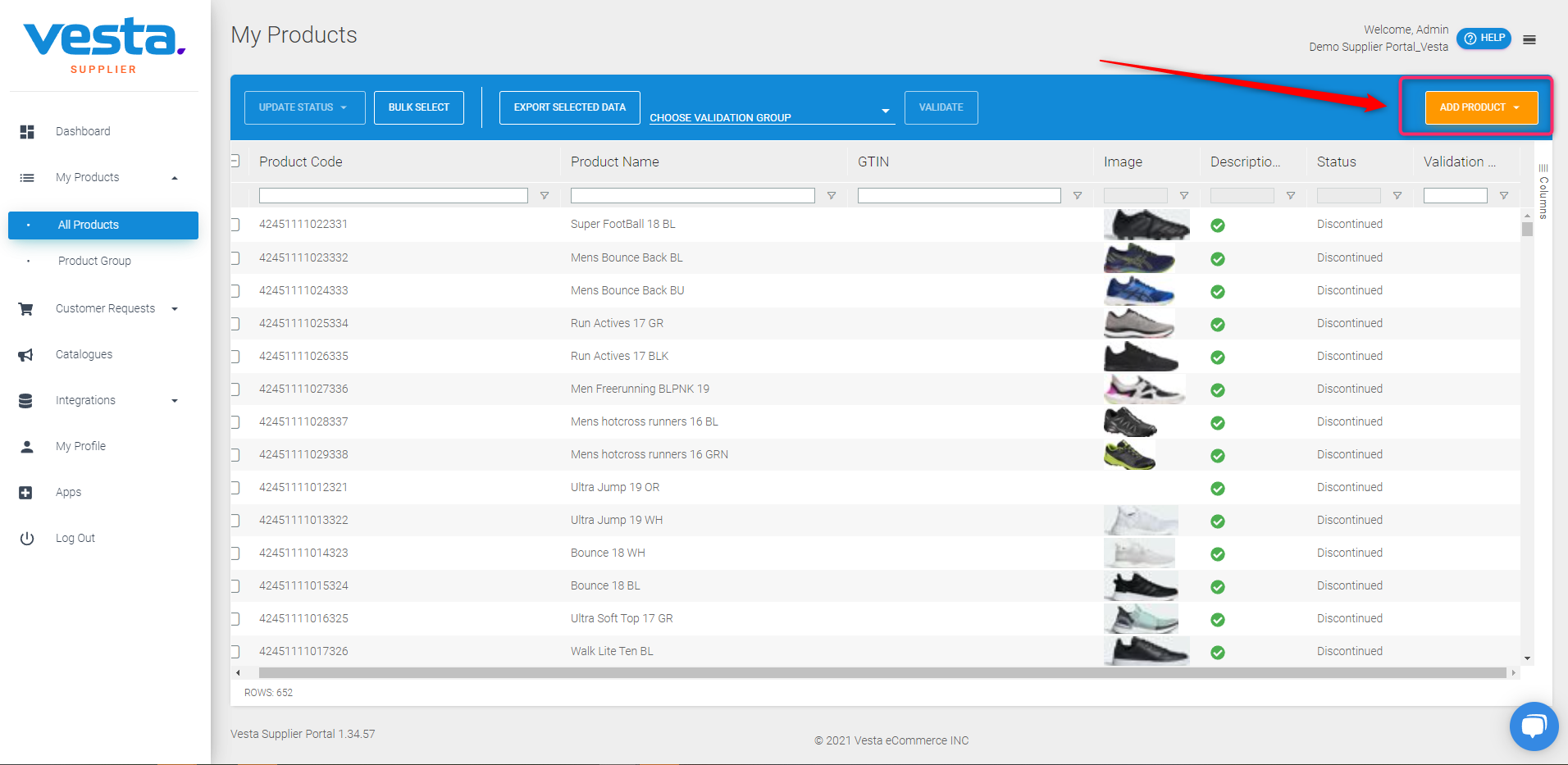 3. If you have one image for multiple products, you can insert the same image file name across all the product lines. Once you upload the spreadsheet and image, the system will sync that image to the multiple product cards.
Note
:
Click on the below article link to see the Image requirements:
Broken Images or Images Not Uploading
For any additional cool features, please see the Full Supplier Guide below:
Got any questions? Contact the Friendly Supplier Support team below:
support@vesta.us
Greetings,
The Vesta Support Team