From time to time suppliers will invite you to access their product range via the Vesta smart catalogue system. Smart Catalogues are a real-time, up to date view of a supplier's product information.
You will be notified via email and in the Retail Portal when a Supplier sends you a Catalogue.
When you click on the 'Catalogues' button in your portal, you will be presented with a list of smart catalogues from your suppliers.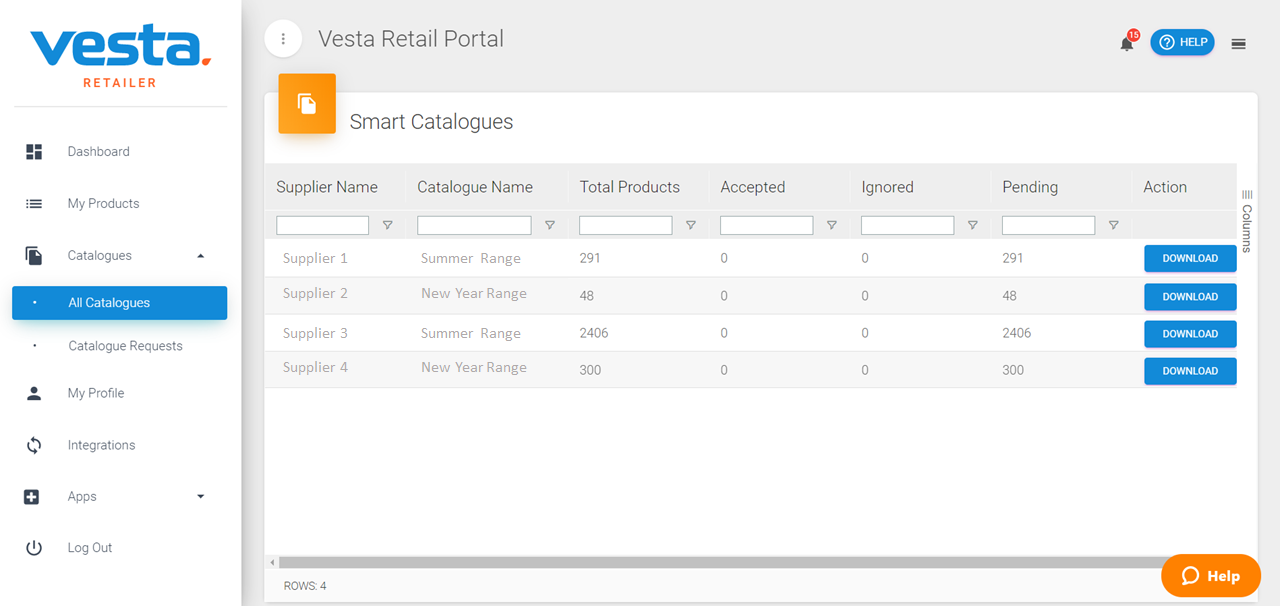 In this view, you are able to Accept & Download all products from the supplier by clicking on the Action button in the grid. To see the full list of products sent by the supplier, click on the Smart catalogue line item.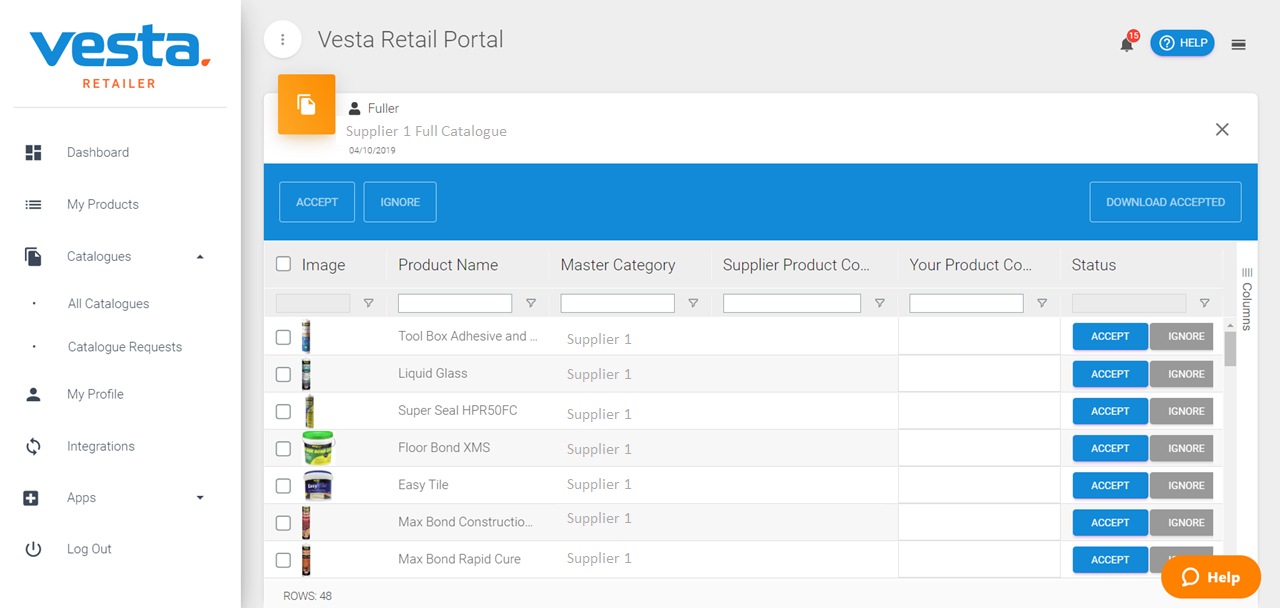 In this grid, you have the option to manually accept and ignore products one by one. You can also insert your product code into the "Your Product Code" field and hit the accept button mapping your product code for future use. With the tick boxes, you can select multiple products and use the action menu to Accept or Ignore them in bulk.


Once you have accepted all or some of the products, navigate to the My Products tab for a full overview of the data provided. From this tab, you can filter on specific products by using the grid tools and export data and images.
All products you accept stay in sync with your supplier so you are fed continuous updates and changes in real-time!