Importing product data to the portal to send requests to suppliers.
From the Dashboard menu start by clicking the 'Import from Spreadsheet' button:



On the import screen, you are provided with instructions on the file format your spreadsheet should follow, you can also download the example spreadsheet provided which shows the required and optional fields needed. Click the 'Choose File' button and select your spreadsheet. Then, click the 'Upload file' button:




After successfully uploading your product file you will be taken to the field mapping screen. This tool helps you match up the columns in your spreadsheet with the correct fields in your Retailer Portal. You will be presented with a couple of rows of your spreadsheet as a reference, simply hover over and click the drop-down list for each header and select the relevant corresponding data field from the list. If there are any extra fields in your spreadsheet that you do not want to import simply select the 'Ignore' option from the list. With all fields mapped you can click the 'Process the Data' button to finalize your spreadsheet import.




Now the system will process your spreadsheet, the processing time will depend on the size of the file. On completion, the system will give you a breakdown of the products you want to upload or update. If you are happy with the check, click on the confirmation button. Alternatively, click on the cancel button to amend your spreadsheet before re-uploading.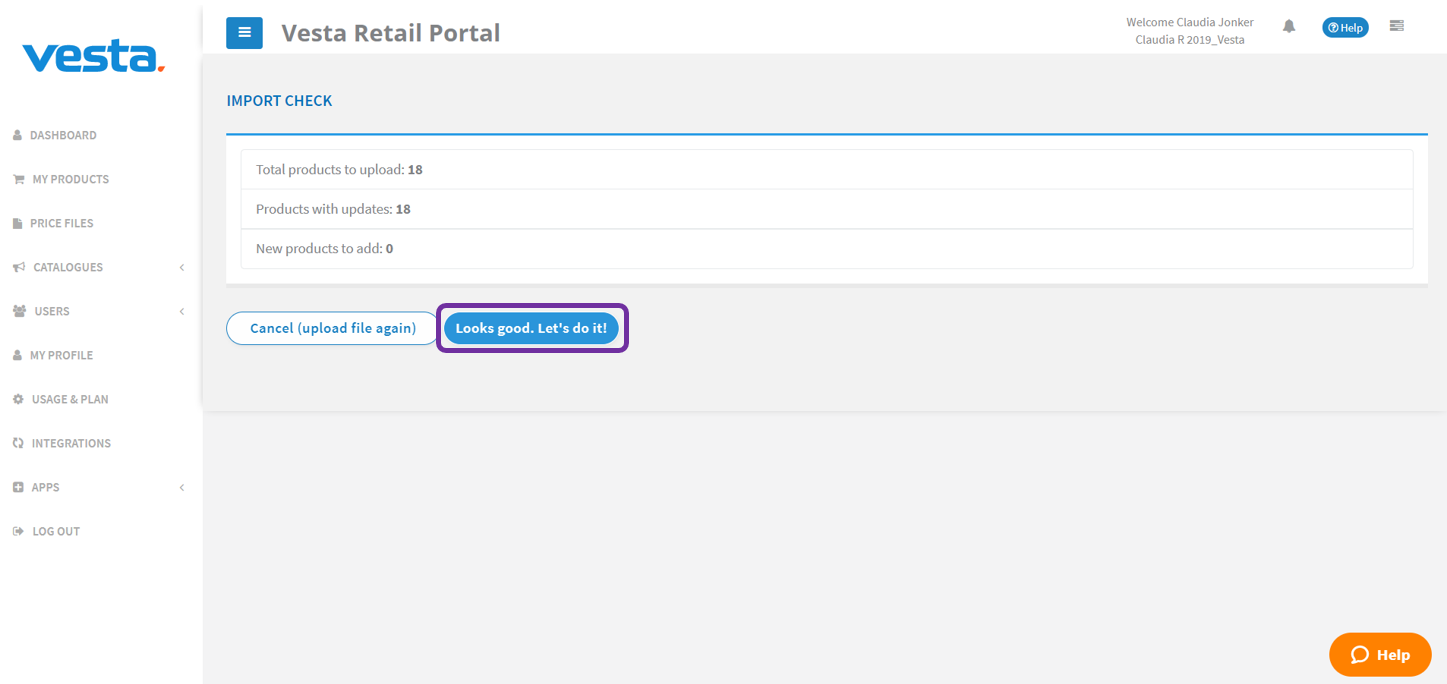 Once you have successfully completed uploading your spreadsheet you will be asked if there are associated images that need to be uploaded alternatively you can click the Import Images button to be directed to the bulk image importer at any time. You can drag and drop your product images, or an entire image folder here to upload them in bulk. They will need to have the exact same file names as the images specified in your spreadsheet upload in the Image File Name field). If you upload an image with the same name as one already uploaded, the previous one will be overwritten.




With your data loaded, you are now ready to send requests to your suppliers from your main dashboard! Make sure that you have entered the details of your supplier, then hit the request button. Once done, this will send an email to your supplier to create a vesta account in order to provide the data and images for you.



Check out the My Data vs. Supplier Data Article next for a step-by-step explanation on how to manage your data vs. what your Supplier has provided.