Main Dashboard features and basic steps from uploading your product requests to receiving the data back from suppliers.
What is my Dashboard all about?
It is a quick snapshot of all your current and outstanding product requests. From here you get a high-level overview of how many supplier product requests you have sent, as well as which suppliers have approved and provided product data to you. The dashboard also provides two helpful shortcuts which allow you to quickly filter on all products which have had an image or description supplied.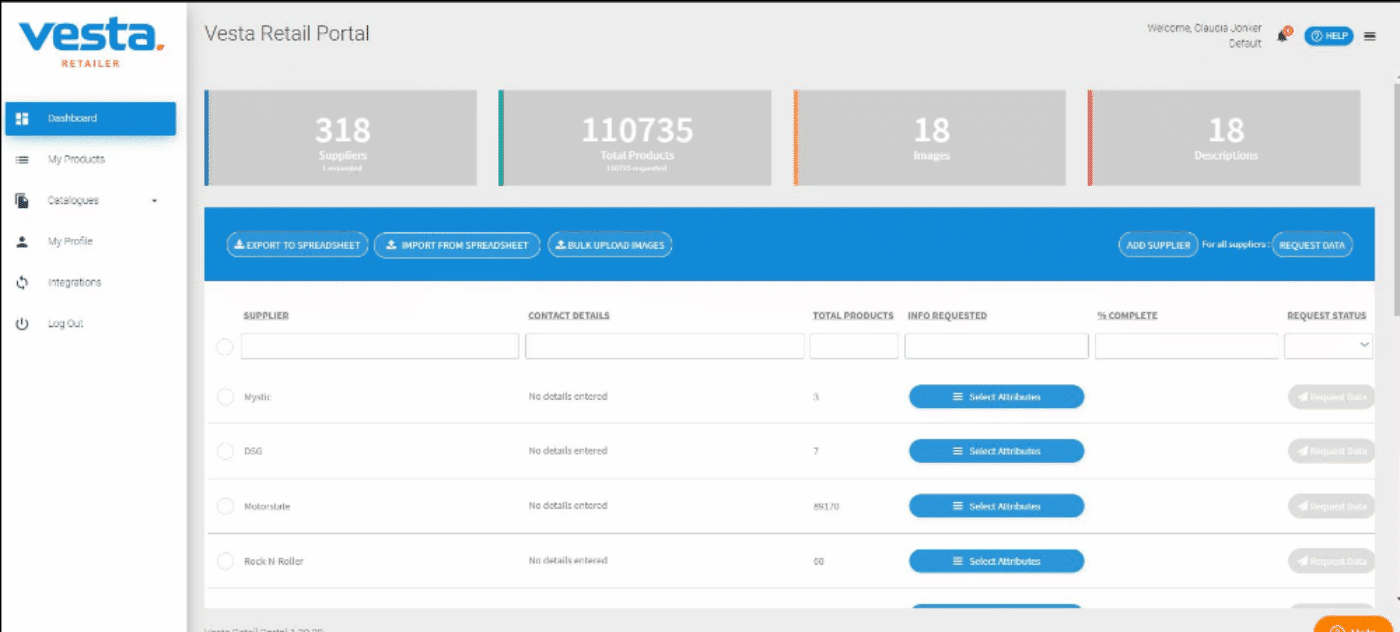 ---
Getting Started
Click on the Import from spreadsheet button to access the import page. You can use the upload spreadsheet template from here to fill in the product data and supplier info.


Check out the import tutorial in the Help Centre for a more detailed explanation of the field descriptions and mapping screen.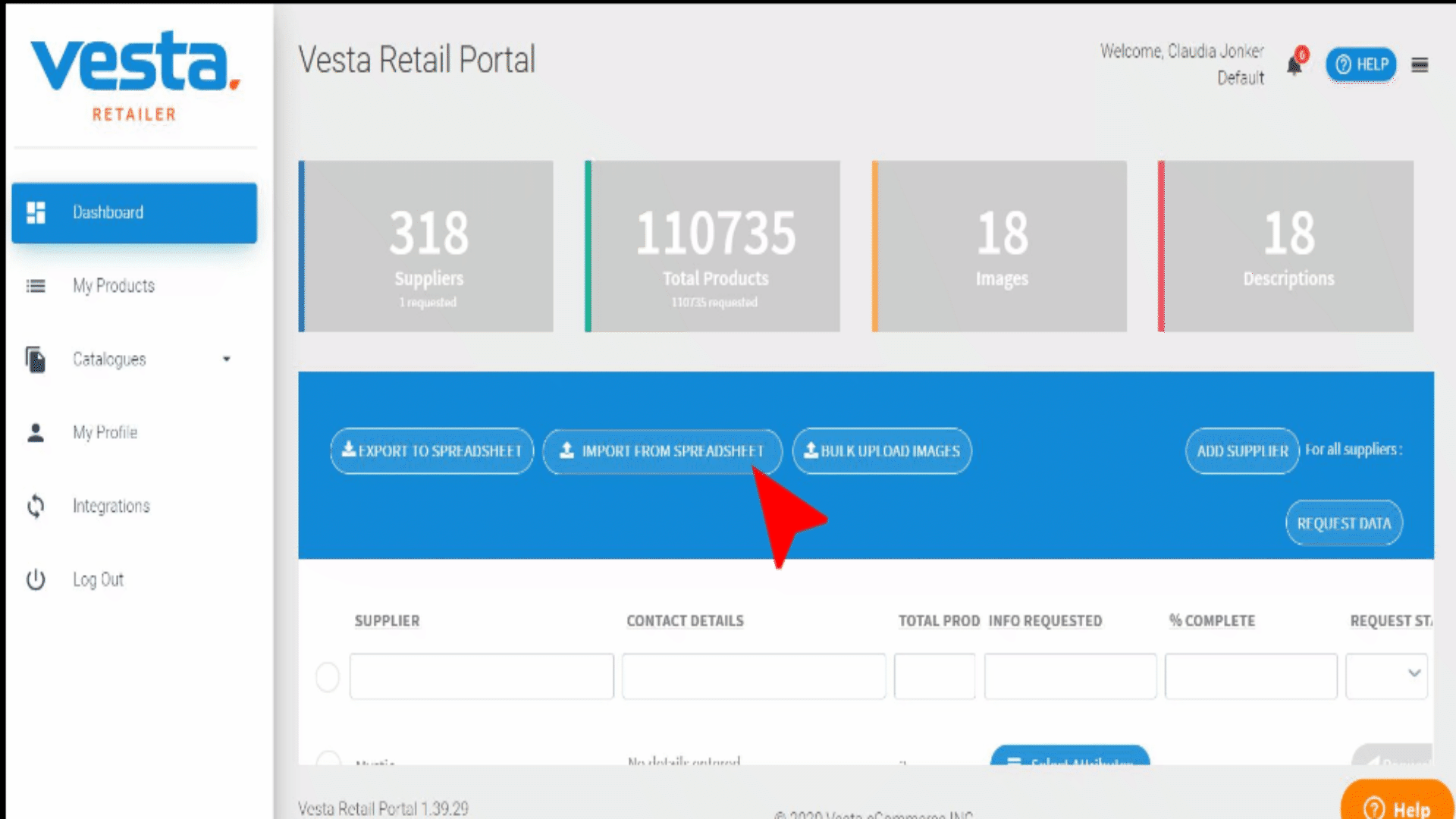 Once your product list is uploaded, your request will be visible on the main dashboard. Before sending the request, make sure that you have entered the contact details of your supplier rep. Your supplier will receive an email notifying them of your request via the Vesta Portal. If your supplier isn't already using the Vesta platform, they will be prompted to follow the link and register a supplier portal account in order to provide you the requested data and images.
As suppliers accept your requests and upload data for you, you will see the Images & Descriptions supplied counts increase, click on these buttons to review the information provided. In the 'My data vs Supplier data article, we will go over the product card and features in more detail.
When your data requests are successfully fulfilled by your supplier, you can download your complete product file by clicking on the "Export to Spreadsheet" button. This will download a zip folder to your computer which contains a complete spreadsheet with all the product information as well as all related product images.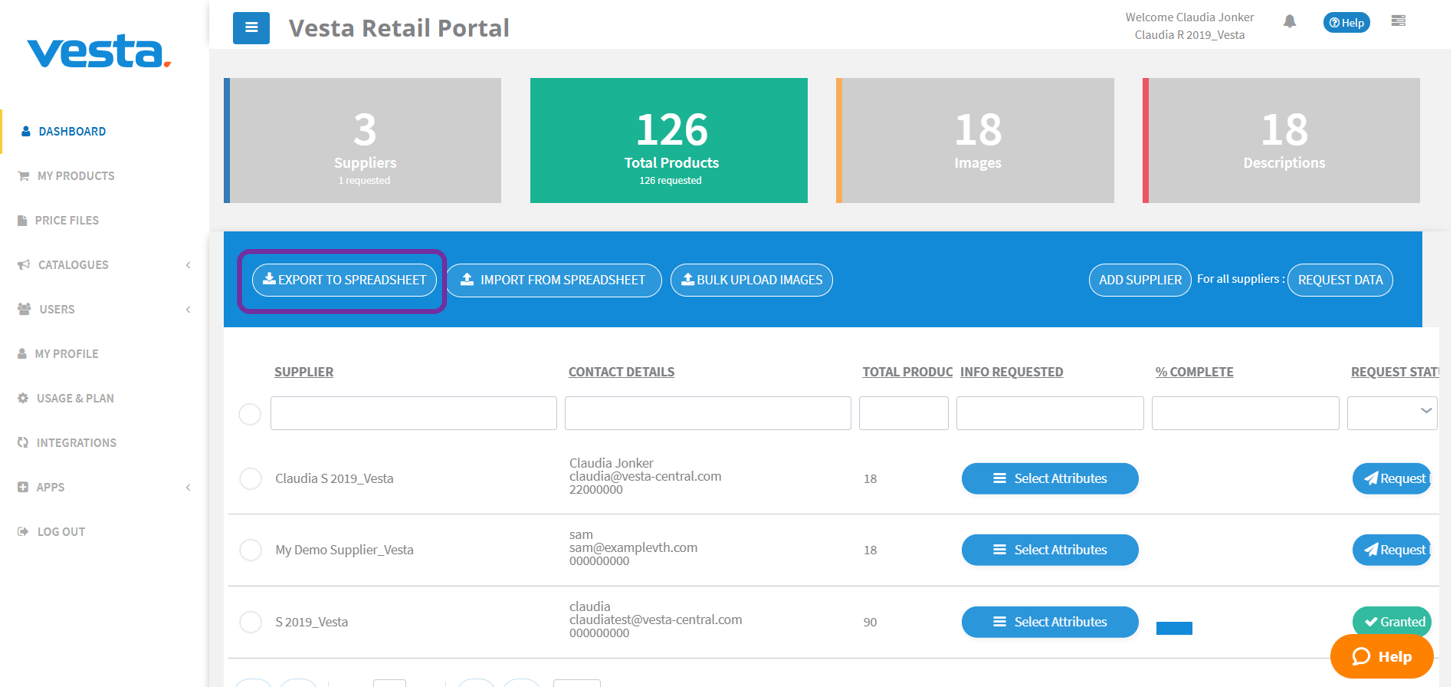 This spreadsheet has been laid out to be compatible with most modern e-commerce platforms and Point Of Sale (POS) systems and can typically be uploaded directly to quickly copy all your supplier data in bulk to your various systems.
Have a look at the Import Ariticle for a more detailed step by step guide of importing data and images to your Retail Portal.
---
Got any more questions? Contact the Vesta Support Team today!